The propaganda and fear-mongering continue as the mainstream media and ruling class continue to warn of the "fourth wave" of COVID-19 cases.  There is also a "new pandemic" we should all be afraid of too!
White House health advisor Michael Osterholm says that the ruling class's message about the experimental gene therapies is not helping convince people to get "vaccinated." Based on the fact that they are admitting vaccines don't offer 100% protection from getting infected, they are also advising even fully vaccinated people to avoid air travel, close contact with loved ones, and to continue to wear the ritualistic shame muzzle. That's a problem when it comes to getting this mRNA shot in the arms of the masses.
COVID-19 mRNA Shots Are Legally Not Vaccines
"[The vaccine is] not perfect, it's not 100 percent [protection from COVID-19]," he said of the three vaccines available in the United States. So even if you give up your body autonomy (one typer of freedom) in exchange for being able to move around freely, you will still get neither. "I would advocate against general travel overall. Our guidance is silent on recommending or not recommending fully vaccinated people travel. Our guidance speaks to the safety of doing so. If you are vaccinated it is lower risk," CDC Director Rochelle Walensky said this week.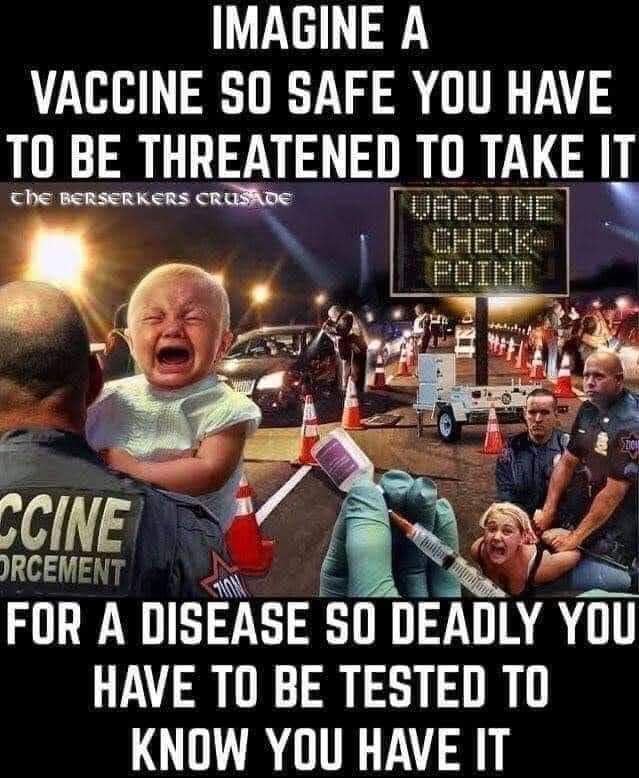 Dr. Anthony Fauci agrees. The vaccine doesn't work. They can make up all the statistics they want about it being whatever percent effective they say, yet if it's effective at all, the vaccinated wouldn't need to be terrified little sheep hiding from the unvaccinated. Their propaganda is becoming less effective because people are starting to apply critical thinking to the words of these tyrants.
Fauci: Vaccinated People Can't Dine Indoors Or Go To The Movies Still
The hilarious part is that these psychopaths actually think that their "messaging" or propaganda has worked because they have been consistent. "I think the message was consistent, although it may have confused the public," he said.
Though he claimed a "bright future" could be ahead as soon as this summer as far as Covid-19 restrictions being lifted, Osterholm also warned of Covid variants creating a"new pandemic" and a "fourth wave" of surging cases, though he says vaccines have been successfully combating variants at the moment. -RT
"I believe that, in some ways, we're almost in a new pandemic," he told Fox News. "The only good news is that the current vaccines are effective against this particular variant B.1.1.7," he said, noting the variant could be more prevalent in spreading among children.
The Truth Comes Out: It DOES Alter Your Genetic Material
Whatever they decide they want us to believe is what we'll see in the news.  Good thing people are waking up to what's really going on.  We've been scammed. This is the biggest hoax ever pulled off and it will continue until we decide we've had enough and stand together against this tyrannical nonsense.