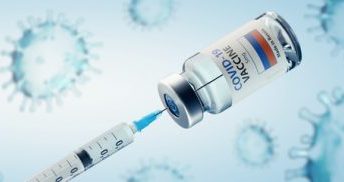 Head medical tyrant pushing the undesirable vaccines on the public, Dr. Anothony Fauci wants more people vaccinated and as quickly as possible before they figure out what's really going on. In order to jab more people, Fauci says he opposes the delay of the second dose of COVID-19 vaccines.
According to a report by RT, Fauci said that, while delaying second doses of the vaccines could allow health officials to provide more individuals with their first dose, it also presents risks, such as leaving people with less protection, particularly against new variants of the virus. It also defeats the ruling class's purpose of getting as many slaves injected as possible before they figure out the damage these "vaccines" are capable of.
Is Fauci in a hurry because some of the slaves have figured out that this vaccine may not be what their masters say it is? Perhaps those not yet vaccinated don't really want this garbage swimming around in their bloodstream anyway, so they'll just jab those who have already submitted to the first shot.
Americans have figured out that Fauci's "flip-flopping" on almost everything has tanked his credibility and trustworthiness. Anyone trusting this fool is delusional. He even said he can't do that again or he risks destroying the "messaging" to the slaves. The report on Fauci's remarks also indicated that he was concerned a change in strategy "would be a messaging challenge," impacting the confidence that Americans have in the strategy that the government has taken to fight the disease if they just say "we changed our mind."
After Telling The Public to Wear 2 Face Masks, Fauci Says There's No Evidence That Helps
They Moved The Goalposts…AGAIN!: "It's Not Over When The Vaccine Arrives"
In the United States (if you can believe the ruling class's numbers), 50,732,997 people have been given their first injection, with 25,466,405 having got their second dose as of yesterday.  That's a lot of braindead zombies lining up for a vaccine that doesn't protect them or others in order to still not go back to a "normal" life after getting it.