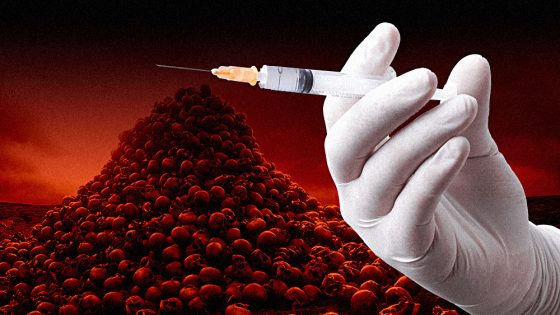 According to mainstream media reports, 4.2 million Americans have taken the COVID-19 vaccine already. But "experts" and medical tyrants such as Dr. Antohony Fauci have said that more people need to take this vaccine.
"No excuses — we're not where we want to be, but hopefully we'll pick up some momentum and get back to where we want to be with regard to getting it into people's arms," Dr. Anthony Fauci, director of the National Institute of Allergy and Infectious Diseases, said Sunday on NBC's Meet The Press.
More than 4.2 million people had been given the first dose of coronavirus vaccines as of Saturday morning and 13 million doses had been distributed, the US Centers for Disease Control and Prevention Covid Data Tracker said. The federal government had repeatedly promised 20 million people would have received their first shots by the end of the year. –CNN
Moncef Slaoui, the chief adviser for Operation Warp Speed, told CBS's Margaret Brennan Sunday that 17.5 million doses have been shipped and that the US federal government is optimistic they will be administered more quickly.
Head of Operation Warp Speed: The Goal Is To Immunize The U.S. Population By 2021
Currently, the vaccines are only going to healthcare workers and long-term care patients, but eventually, officials hope to distribute them to the wider public.
Medical Journal: Get The COVID-19 Vaccine, Or Be Punished HARSHLY
Fauci has already promised that this vaccine will be mandated, although not through the government. It would be needed to attend school, or go to a hospital and for those who want to travel. Basically, we'd be under a fascist system where the government doesn't have to do anything except pay private companies to enforce their draconian enslavement of mankind.
This tyranny is far from over, and they have already moved the goalposts when it comes to this vaccine.  We aren't going back to "normal." It's up to us, though, just how enslaved we are willing to be.
They Moved The Goalposts…AGAIN!: "It's Not Over When The Vaccine Arrives"
This has never been about health, it has always been about control. Unfortunately, not enough Americans have the level of consciousness required to discern what's really going on here.