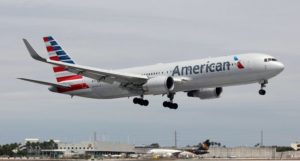 The upcoming holiday season could be a stressful one for travelers. The "vaccine" mandate being forced on almost everyone has already impacted the airlines, but now we could see some major problems as the deadline for federal employees, including Transportation Security Administration (TSA) workers looms.
Up to 40 percent of TSA workers, who oversee airport security checkpoints, have not gotten vaccinated yet, the GOP lawmakers wrote in a letter to TSA Administrator David Pekoske. They requested that Pekoske provide an update on whether a staffing shortage of TSA workers looms and if the agency has a contingency plan in place, according to a report by The Epoch Times. 
"Unfortunately, it appears TSA is headed toward a scenario in which up to 40 percent of its workforce may not be compliant with the President's Executive Order by the November 8 deadline. Such a scenario could have severe impacts on transportation security and the aviation, travel, and tourism industries," said Senator Roger Wicker, the ranking senator on the Transportation Committee, and Representative John Katko, the ranking member of the House Homeland Security Committee.
The TSA is a part of the Department of Homeland Security and therefore, those workers can be commanded by executive orders as federal employees.  If you think the "conservatives" are coming to save you, you had better think again.
Left vs. Right Paradigm Lie: DeSantis Urges Vaccination
DeSantis Betrays: Check Out What's In His "Anti-Vaccine Passport" Law
The GOP lawmakers said they believe vaccines are the best way for TSA workers to protect their coworkers and others. They are fully engaging in the left vs. right paradigm lie and do not care about anyone's rights.  No one in government is coming to save you. That isn't what government is. Government is slavery and we had better realize we don't need masters soon, or this is going to get ugly.
Republicans have said that Biden's mandate may cause "significant disruptions" to air travel and the agency's operations—namely, as the holiday travel season approaches.  "Such a scenario could have severe impacts on transportation security and the aviation, travel, and tourism industries," they wrote. "A steep decline in the number of available [security officers] to screen passengers during the upcoming holiday season could have severe impacts on our economy, including small and rural communities such as the ones we represent."
The U.S. Office of Personnel Management in October issued a memo saying federal agencies should begin enforcing the administration's vaccine mandate starting Nov. 9 for federal workers who still aren't vaccinated.

"Employees who refuse to be vaccinated or provide proof of vaccination are subject to disciplinary measures, up to and including removal or termination from Federal service," OPM Director Kiran Ahuja wrote. "The only exception is for individuals who receive a legally required exception pursuant to established agency processes." – The Epoch Times
Both American Airlines and Southwest Airlines, which are both federal contractors, were forced to cancel or delay thousands of flights due to inclement weather and unspecified staffing issues, which many are attributing to "sickouts" related to a protest of the "vaccine" mandates.  However, both airlines stressed that the delays were not related to the pending vaccine mandate. We are just expected to believe that on separate weekends, only one airline experienced weather problems.
The government is not coming to save us, and that goes for anyone who claims to be a "conservative." They are playing out the left/right divide and conquer script and it is time to realize it. We own ourselves. We need to stop waiting for salvation from a political party when they all seek to rule over us.