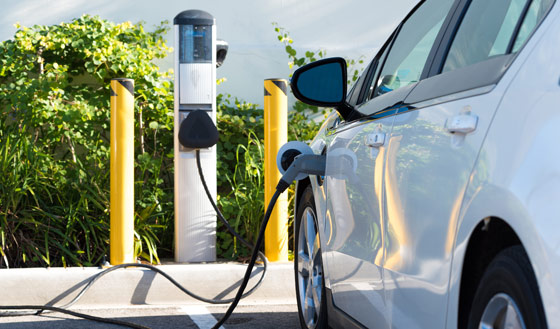 One California lawmaker is seeking to have the state ban all vehicles powered by fossil fuels by the year 2040.  Should the bill succeed in becoming a law, the state of California would not allow residents to register any vehicle that emits carbon dioxide.
According to Bloomberg, California Assemblymember Phil Ting, a Democrat who is chairman of the chamber's budget committee, said he plans to introduce a bill that, starting in 2040, would allow the state's motor vehicles department to register only "clean" vehicles that emit no carbon dioxide, such as battery-electric or hydrogen fuel-cell cars.
"Until you set a deadline, nothing gets done," Ting, who represents much of San Francisco, said in a phone interview Tuesday. "It's responsible for us to set a deadline 23 years in advance." This is not the first time California has considered a ban on the internal combustion engine vehicle either. The topic has been discussed at the California Air Resources Board (CARB), the state's overly powerful air quality regulator, after Governor Jerry Brown showed interest in similar moves by other countries, including communist China.
"I've gotten messages from the governor asking, 'Why haven't we done something already?'" CARB Chairman Mary Nichols said in September, referring to communist China's planned phase-out of fossil-fuel vehicle sales. "The governor has certainly indicated an interest in why China can do this and not California." Perhaps because Chian is a communist country run by an all-powerful government.  By all means, the lawmakers now seek to make California more like China.
Using buzzwords like "climate change" the tyrants in the Golden State will be able to enact any law they see fit in an attempt to control those who live in the state.
Ting said he'll introduce the bill when lawmakers return to Sacramento next month for the upcoming legislative session. If adopted, it would eliminate a huge chunk of carbon emissions from the transportation sector (now the top source of the" greenhouse gas" in the U.S.) as part of the state's quest to slash emissions by 80 percent from 1990 levels by 2050.