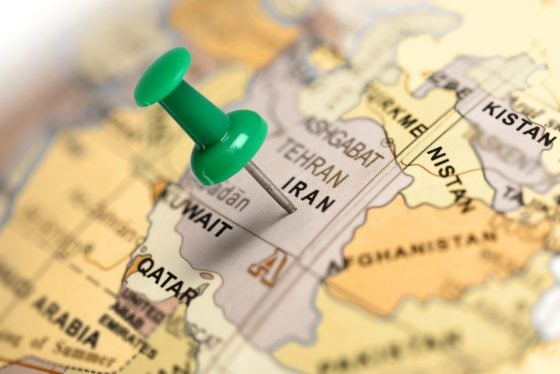 The war rhetoric is continually ramping up. Not only are there talks of committing cyberattacks against Russia, but the United States defense secretary is saying the U.S. will strike Iran at a time and place of their choosing.
U.S. Defense Secretary Lloyd Austin won't say who was behind a recent rocket attack on an American airbase in Iraq, but his eyes are on Iran, and he says the US will strike again "at a time and place of our own choosing." Keep your eyes open.  This attack on American bases in Iraq has all the markings of a false flag.
False Flag Potential in the Middle East: Iran, Syria, and Israel
At least 10 missiles rained down on the Ain al-Asad airbase in the Iraqi province of Anbar on Wednesday, killing one US civilian contractor on the coalition base. The attack came after President Joe Biden ordered an airstrike on Iranian-backed militia targets in Syria – which was similarly said to be a response to a previous rocket attack on US targets in Iraq. –RT
The warmongering has increased dramatically in the past few weeks, and the ruling class appears to be setting up the sheep for yet another war.
NEW: Defense Sec. Lloyd Austin tells @MarthaRaddatz the U.S. is still assessing who carried out recent rocket attack on base in Iraq housing U.S. troops—and that if the U.S. decides to respond, it will be "at a time and place of our own choosing." https://t.co/dp6TAdiT33 pic.twitter.com/UPoDIhgOT1

— This Week (@ThisWeekABC) March 5, 2021
As the COVID-19 rhetoric and official narrative continues to crumble and more people awaken to the ruling class and who they really are (masters who demand your complete obedience and compliance to their dictates) it appears that a new narrative is forming in recent weeks. That's one of war.  That would be much more sinister than the COVID-19 scam, as more people would be senselessly murdered following the orders of the state.
It was always likely that once the COVID narrative disintegrates that the masters would attempt another deliberate "plan" to keep the slaves under their control.
The U.S. Is Now An Immoral War Machine: Biden Orders New Strikes On Syria
Since taking office, Biden has only increased exponentially the warmongering and rhetoric, and he's even attacked Syria. He has all the markings of a violent totalitarian war hawk and has shown no intention of pulling US troops out of Iraq, despite promising a withdrawal more than a decade ago as vice president. While former president Donald Trump oversaw the transfer of a number of US bases to Iraqi authorities and roughly halved the number of troops in Iraq, some 2,500 still remain, with the Iraqi parliament opposed to their presence.
So much for the anti-war left.