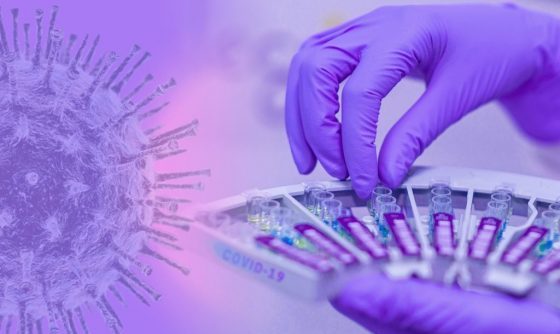 We knew that the governments would eventually do everything they could to propagate a second lockdown. With cases "surging" and on the rise virtually everywhere, the ruling class is discussing another lockdown.
The number of reported coronavirus cases around the world has hit 40 million, according to a tally kept by Johns Hopkins University. But considering that those numbers are repeatedly rammed down the throats of the public with attempts to terrify and panic them into accepting their own oppression, it isn't a surprise.
European governments have scrambled to contain a surge in cases by re-introducing a raft of restrictive measures on public life and the hospitality sector, including the closure or limited opening of pubs, bars, and restaurants, restricting social gatherings, and even resorting to curfews, now seen in a handful of major French cities, including Paris. –CNBC
Right now, the governments are pretending to be on the side of the public and suggesting another lockdown would thrash their already destroyed economies.  And they would be correct, however, a lesson we should have all learned by now is that we can not trust politicians. This plandemic has made that abundantly clear.
"Darkest Winter?" DHS "Prepares" For EMP Attack
The COVID-19 "Dark Winter" PsyOp: Question Everything…
The best thing to do is live your life as there won't be any more tyranny, but to be prepared for attempts at ultimate enslavement. Governments are known to never let a good crisis (even one they created) go to waste. This is not meant to scare you, but to prompt you to prepare for anything. Fear is useless, choose to observe events, and prepare to come out on top.
Please consider helping out family members and stock up on things such and medications and medical supplies. Get hard copies of books now if you can.  Thrift stores are great, or order from Amazon. Check delivery dates though, as some may not show up before the election, and I suggest you be where you want to be the day before the election. Have things you can barter with on hand. This could be anything you choose that others may want, such as toilet paper, hard liquor and spirits, extra first aid equipment, precious metals, seeds, or batteries. Use your imagination, almost anything can be bartered.
Prepping: 5 Inexpensive Barterable Items To Stock Up On NOW
For those who do not think a second lockdown is coming, if you prepare for one, you'll be ready no matter what. Prepare for the worst and anticipate the best. Keep your mental state calm, cool, collected, and see things as they are. Do not stoop to fear like the controllers want. Step out of the left-right paradim and be ready for anything. That's the best advice I have right now to come out of this.