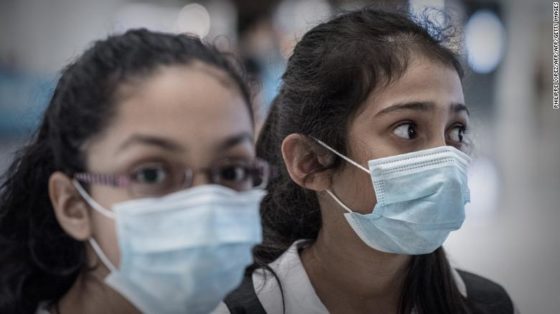 It certainly never hurts to have a couple of extra face masks on hand in case viruses such as the Coronavirus get out of control.  Preppers have been adding them to their stashes, and they may help to prevent a viral infection.
With all the news of the Coronavirus' rapid spread around the globe, it's important to know how to protect yourself if this gets out of hand.  While officials still don't exactly know how this virus is spreading, they are making the assumption that it's airborne, meaning when you breathe in a virus that is in particles or droplets in the air. The following list should help you understand what you are buying and the differences. All can be effective at helping to prevent the contraction of the deadly airborne viral infection.
None of these will offer you a 100% guarantee that you won't get sick, but there is something else you can do as well. Some say the masks aren't necessary, but something else is: washing your hands very well. Use hot water and soap and make sure you lather for at least 20 seconds to remove viruses and bacteria from your hands.  Also, avoid touching your eyes, nose, and mouth unless you've washed your hands thoroughly. You can also boost your immune system with some vitamin C and try to make sure you are getting adequate vitamin D.
Stay healthy!