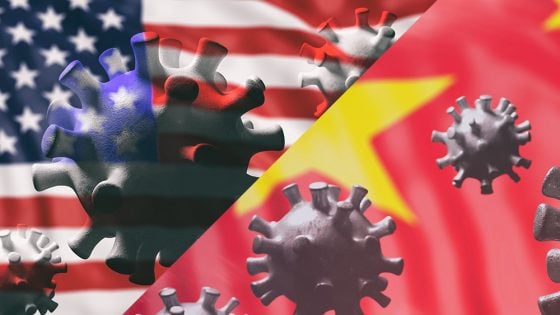 China has begun their dress rehearsal for when they overtake the United States. The communist country just outpaced the United States in attracting foreign direct investment for the first time.
According to a report by CNN, as 2020 was drawing to a close, China signed a trade agreement with the European Union with the aim of boosting growth and giving European companies greater access to its 1.4 billion consumers. "China emerged from the Covid-19 shock earlier than the rest of the world and authorities are already planning for the long term," wrote Françoise Huang, senior economist for Asia-Pacific at Euler Hermes, in a report last week titled, "The world is moving East, fast."
President Xi Jinping, who declared himself ruler forever, has already made it clear that he sees China taking the lead position in the coming year and beyond. With Americans blindly and willfully obeying their masters to destroy their economy and decimate their currency, it is only a matter of time until China surpasses the U.S. in every aspect of geopolitics.
China's relative economic strength is hard to ignore. Top global funds such as Fidelity and Invesco have just committed hundreds of millions of dollars to a TikTok-like Chinese app, while American brands such as Costco, Tesla and Starbucks have been investing more aggressively there, too. The country was able to borrow at negative interest rates for the first time last year, drawing biginvestorsfrom around the globe — including in Europe and the United States. –CNN
And of course, let's not forget that China has come up with a more "accurate," albeit invasive way to check for COVID-19:
Nasal Swabs Were Only The Beginning: China Rolls Out Anal Swab COVID Tests
"In and out of lockdown ahead of everybody else, the Chinese economy powered ahead while much of the world was struggling to maintain balance," wrote Frederic Neumann, co-head of Asian economics research at HSBC, in a report last week.
Given China's rapid growth over the last few decades, many economists were already predicting that it would overtake the United States sometime after 2030. But the country's ability to enforce draconian measures and create money out of thin air has helped the "weather the pandemic" and is accelerating that trend.
This sure sounds like an authoritarian piece of propaganda designed to get the average American on board with their total enslavement and subjugation.  "Be just like China and accept your place as a slave" is what it sounds like to me.