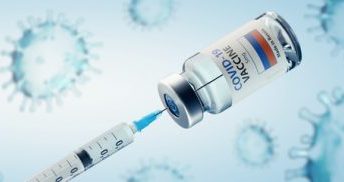 Since people willingly lined up to take the two COVID-19 shots proven already to be an experimental gene therapy shot, not a vaccine, they want more.  Moderna is now testing out "booster shots" on those who have already been fully "vaccinated."
Those booster shots have resulted in a little "more severe" side effects, according to one test subject.  "Virus expert" (try to not laugh at that) Joseph Hyser has been fully vaccinated since the end of January, and he's not really worried that his COVID-19 protection from the Pfizer vaccine has waned much since then. So why be a guinea pig for Big Pharma and take a third shot? Probably because as a "virus expert", he knows he's participating in a mental game being played on all of us.
Moderna And Pfizer Are Developing "Booster Shots" For The Experimental Gene Therapy
BioNTech CEO Says "Booster" Shots of Pfizer Vaccine Will Be Required Every 12-18 Months
The Ruling Class And Big Pharma Team Up To Push A Third COVID Shot
This push to vaccinate the whole world with this gene therapy is only ramping up.  Not enough of the slaves are convinced they need this shot, so the propaganda, brainwashing, and manipulation will continue.  The third shot should not be needed if the mRNA "spike protein" is legitimate and not a lie. If it's not effective, which we know it's not, then how will a third be effective?
If The "Vaccines" "Work", Why Are So Many Vaccinated Still Getting COVID?
Those are the questions we aren't supposed to be asking.
The study that Hyser is now a part of, is funded by the National Institutes of Health. Recognize that? That's tyrant Dr. Anthony Facui's agency. This is just more evidence that the government is eyeballs deep with big pharma to try to get everyone injected. This "study" will evaluate mixing different coronavirus booster shots to assess whether they will be safe and effective for adults of all ages across the US.
They don't care what shot you get, they just need you to take it.  And it looks like they need you to willingly take it. For whatever reason, they have not tried really hard to punish people for refusing just yet, although that is probably coming. We need to stay alert and know what's going on with this scam.  Continue to apply critical thinking,