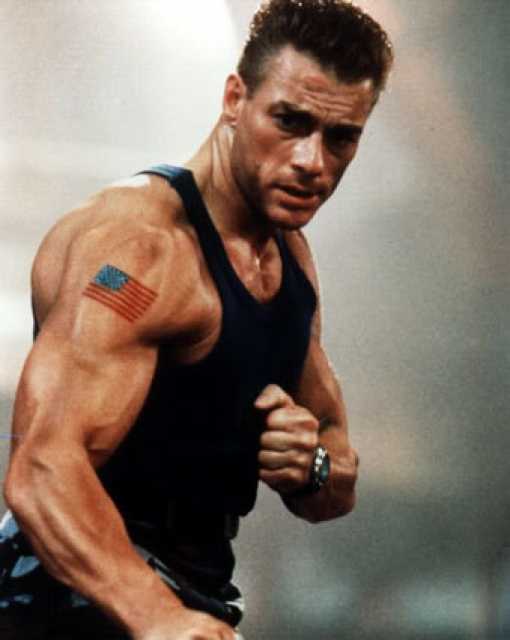 This article was written by Paul Joseph Watson and originally published at Infowars.com.
Editor's Comment: Here's Jean-Claude Van Damme, kicking ass once again.
When it comes to celebrities and actors speaking out, they are usually responding as concerning citizens not much different from the average Joe. They might have worked their way up to multi-million dollar contracts and live in mansions, but they are waking up to the larger take over just like everyone else.
To that end, Jean-Claude Van Damme has definitely tuned his ears towards the real political issues. Educating yourself on the history behind the new world order is very instructive, and here a physically imposing man has made an equally solid observation on who runs the global interests, and why the majority of other political issues are quite trivial. The Rockefeller and Rothschild families, and other ranking members of the oligarchy, still control the world through the issuance of currency, and their influence in such secret think tanks as the Bilderberg group and the Council on Foreign Relations.

Jean-Claude Van Damme: Rockefeller & Rothschild Families Won't Let Trump Win
by Paul Joseph Watson
Jean-Claude Van Damme sensationally told a French political show that the Rockefeller and Rothschild families won't let Donald Trump win the presidency because he is an anti-globalist candidate.
Appearing on Le Grand Journal, the Belgian actor was keen to express that he was "aware" of who was really shaping the US presidential election race.
Speaking about Ted Cruz and Donald Trump, Van Damme asserted, "Well, they are not going to win".
"You still have the Rockefeller, people like the Rothschild, those big families that dominate continents….these are families that rise in 1827, a family with five sons that expands, it's above everything we're talking (about) tonight," stated the actor.
He went on to make a distinction between "lobbyists" that control the other candidates and "people like Donald Trump," who is self-funded.
"If I myself have goods and worked all my life, for my family, my friends, for my country, where I pay my taxes, what he wants first in my opinion is to protect his interests, whereas someone who works for free is someone dangerous," remarked Van Damme.
He then went on to assert that "globalists" were the problem and that "to get out of globalism is to leave the world alone".
Some of the other participants in the debate looked stunned that Van Damme had brought up the topic.
---
Paul Joseph Watson is the editor at large of Infowars.com and Prison Planet.com.
This article was written by Paul Joseph Watson and originally published at Infowars.com.