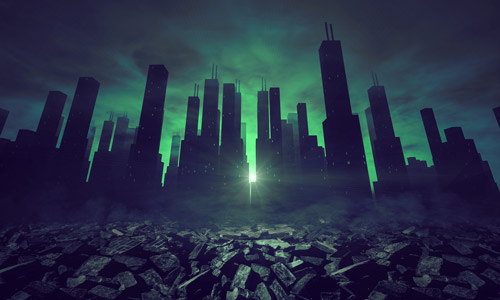 The warning is out there.
What happens between now and the elections could be more chaotic than (almost) anyone imagined.
Hillary has been struggling in the polls, and Trump had some difficult moments in the debate. As it stands, things could swing either way, and the establishment has more than one trick up their sleeve.
But are they planning another notorious 'October Surprise' to bring an unpredictable and superseding factor into the account before the election? The Iranian Hostage crisis gave Reagan and the shadow government team backing him the secret advantage in 1980.
Today, we could see something truly unforeseeable, and it could launch one of the two candidates right into office.
Namely, if the shoe drops on the economy before November, it will be clear we are in a whole new ballgame.
And it could happen.
Conventional wisdom says that a serious economic downturn might help to boost Trump into the White House, but this is anything but a conventional political cycle, and all the typical advice is out the window.
A bigger enough financial crisis could also give Hillary the pretext to assert how she would take charge of the government and economy in one carefully-manipulated vehicle. With Hillary so close to Goldman Sachs and Wall Street, it could be claimed that she has the 'serious leadership' and 'tough experience' that Trump the businessman has never dealt with.
If the disaster is big enough, it will be only the 'big boys' and establishment hacks who can be trusted to deal with the fallout. Of course, that's just one scenario that could play out.
But the point is, that a major disaster is on the horizon, and it may well collide with the electoral process. This would put Americans at a sudden loss, but in uncharted waters as far as central bank and government control over our lives.
Trump is claiming the Federal Reserve bubble could explode before the election… does he know something the rest of us don't?
OCTOBER SURPRISE! Donald Trump Says Economic Meltdown
To Happen Before The Election!
The United States is at a crossroads, and after the next shoe falls, there may be no turning back.
Read more:
Janet Yellen Is Choosing the President: Rate Hike Would "Give Trump the White House"