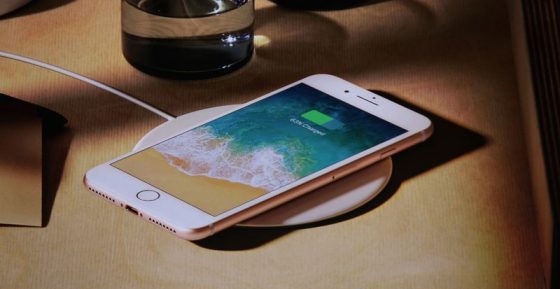 If you have an iPhone, it has been secretly looking at your breasts in order to categorize your photos. And not just yours, its saving and archiving all those pictures you've gotten from others too.
It was discovered when a tweet by user ellieeewbu today revealed that searching "brassiere" in the Photos app on iPhones categorizes photos featuring bras automatically into a group. Other women have been responding to the initial tweet posting screenshots with similar results. Most searches have netted a slew of photos of women in lingerie, bikinis, with bare skin, or in some cases, memes.
ATTENTION ALL GIRLS ALL GIRLS!!! Go to your photos and type in the 'Brassiere' why are apple saving these and made it a folder!!?!!?????

— ell (@ellieeewbu) October 30, 2017
It's difficult to say what's more alarming about all of this: the fact that "brassiere" is a category at all or that most people didn't know that image categorization (which could obviously be easily used as a mass spying tool) was a feature on the iPhone.
As if Apple's FaceID technology wasn't horrifying enough…
It's true. If u type in "brassiere" in the search of your iphotos, it has a category for every boob or cleavage pic you've ever taken. Why. pic.twitter.com/KWWmJoRneJ

— chrissy teigen (@chrissyteigen) October 31, 2017
Apple isn't actually saving the photos in a specific folder they are simply being stored locally on your device, according to The Verge. Despite not having a category for "nude" or "underwear" there are plenty of categories that relate to "bra" or the chest area of women. The iPhone does have categories for brassiere, bandeau, bandeaus, bra, bras, and brassieres.
The little-known feature (image recognition) was introduced with the launch of i0S 10 in mid-2016 when Apple's iPhone Photos app began using metadata analysis and image-recognition technology to sort users' photos automatically and tag them for easy extraction. Apple stressed during the keynote, as well as on its website, that all object detection is done completely locally on the device.
There are literally thousands of objects your iPhone can identify too, making it the perfect mass spying tool. Categories include everything from various animals, food, fashion, and inanimate objects like furniture. It can also categorize all of those sunset pictures you've taken.
Apparently, the media claims that all of your images of you in your bra are "safe," though. There's nothing to worry about, time to move on. Most media outlets assert that the panic is because users did not know of this feature earlier.