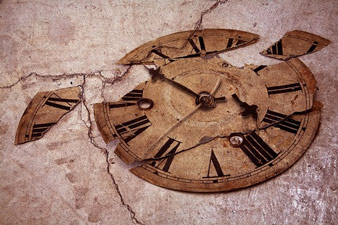 This article was written by Melissa Dykes and originally published at The Daily Sheeple.
Editor's Comment: The next few weeks may – or may not – be a perilous and disastrous period. No one knows what, if anything, will occur in financial markets or world politics with the end of the Shemitah, but its dark history for global events gives plenty of reason for pause, and credence to economic experts and conspiracy theorists alike pointing to September's penchant for disaster.
More to the point – will the strained economic system, already on the edge of collapse, see a new flashpoint for crisis? Will the stock market crash, or another "big event" take place? Keep your eyes on this dangerous point in history.
Today Is the Last Day of Trading on Wall Street Before Shemitah Ends… What Will Happen This Time?
by Melissa Dykes
This isn't meant to be another one of those scary September 2015 stories, but we can't just completely ignore history either.
Today isn't just the 14th anniversary of the September 11, 2001 attacks. It also happens to be the last day of trading on Wall Street before this Shemitah cycle — a seven-year period on the Jewish calendar — ends on Sunday.
Why should that matter, you might ask?
Look at how the end of each Shemitah cycle has played out in the past (via The Times of India):
See what I mean? Some immense financial disaster has occurred after each Shemitah has ended in recent history.
Not featured on that graphic are 1980 and 1973. In 1980, the Savings and Loan crisis was going on and the Fed raised interest rates (which they are currently discussing doing right now actually) and we ended up in a really deep recession. Ten days after Shemitah ended in 1973, the Yom Kippur War started which resulted in the 1973 oil crisis.
Think about it. It's kind of like a totally manipulated, self-fulfilling prophecy, isn't it?
So… What do you think will happen this time?
This article was written by Melissa Dykes and originally published at The Daily Sheeple.
Read more:
Eerie Statistics Predict Coming Shemitah Market Collapse: "Only 8 Trading Days Until Wipe Out Day"
Dollar Vigilante Warns of September 2015 Crash: "There Are a Lot of Things Going On… a Lot of Crazy Things"
Economists Brace for September: "Building Up to Catastrophe of Historic Proportions"
"The Market is Uniquely Crash-Prone": Experts Fear Financial Collapse Imminent