What is it that frustrates you the most?
There are plenty of things you can think of, we're sure.
For us, it's the fact that all around us there is turmoil – social, political, economic, financial – and when a true statesman stands up against the beast he or she is ignored, discredited, and lambasted by not only the mainstream media, but Main Street itself.
Every American has gripes. Every American knows things are not as they should be. Most Americans will tell you that they distrust politicians in general, yet every election cycle they cast the same vote (if not for the same candidate, then for the same skewed ideology) hoping for change. Einstein had a word for this behavior…
Looking at our 2012 Presidential contenders, we can't help but feel contempt and disgust. It's the same story all over again. The election is being positioned so that we as an electorate are left to choose from the lesser of two evils, rather than the greater of two greats.
Does anyone really think Mitt Romney would be any better than Obama considering his initiatives, namely a failed socialized health care plan in Massachusetts when he was governor?
What about tentative front runner Rick Perry, the governor who forced HPV vaccines on 12 year olds via executive decree, the one who is oblivious to property rights and forcing Texans to leave land they've owned for generations so that he can build the Transnational corridor to further expand the North American Union, the one who claims Fed money printing is treasonous, yet fully supported the multi-trillion dollar bailouts for too-big-to-fails? Do you really want his version of liberty?
Then there's President Obama, who in all honesty has been nothing short of a disaster. Mr. Obama has failed to deliver on almost every single promise he made. We say "almost" because he did deliver on the promise to fundamentally change America forever.
It's frustrating. We're frustrated, and we know you are too.
When you see a Presidential candidate with the integrity, wherewithal and voting history to back his rhetoric, it's frustrating to see nothing but marginalization from the media and the public. How can we as a people be so foolish as to ignore the only honest representative in Washington, choosing instead to once again fall into the mob mentality of having someone, usually a self professed expert, tell us who is or is not electable, who is or is not fringe, who is or is not mainstream?
There is only one who has any chance of restoring America.
Either the majority of Americans will back this candidate, or you can expect another four years calling Barack Obama President. Millions of Americans are frustrated and fed up, and they have been bamboozled not just for a few years, but decades. Those who have realized that candidates from both sides are nothing but a different head of the same snake are going to sit this election out unless a candidate who understands their frustrations and is prepared to act emerges from the Republican Primary. Americans are sick of more of the same, which is what we get from 99.9% of political candidates in local, state and federal elections, regardless of party affiliation.
We will not compromise. We will not support another soulless, vapid sycophant. If Americans don't realize how serious we are, they better get used to this for the next half decade: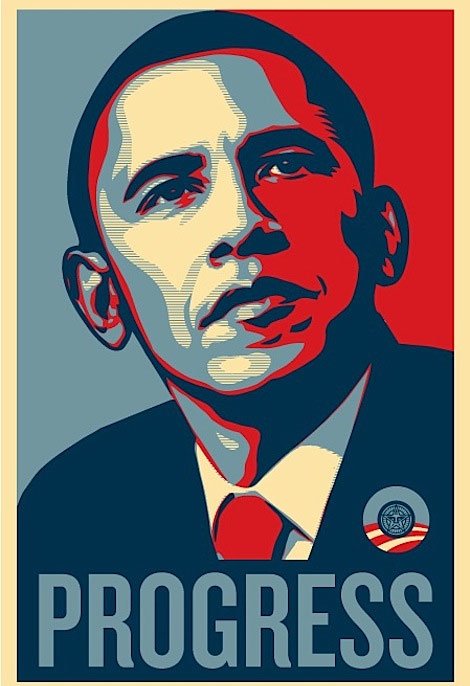 It is our view that there is only one man who can beat Barack Obama, and only one man who can truly begin the process of making America great again.