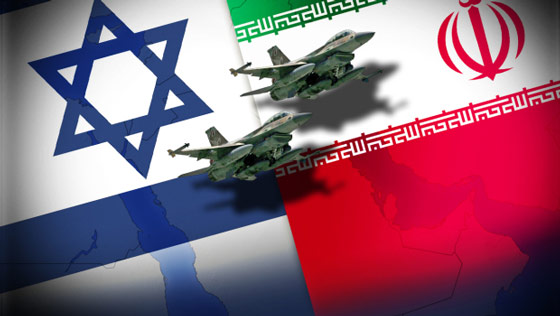 Iran has issued a chilling new warning to the United States an allied forces which allegedly coordinated an attack on Syria on Sunday. Iran's supreme leader Ali Khamenei has warned that attacks on Iranian military bases by the US or its allies will not be tolerated and will be met with "firm force."
Ayatollah Ali Khamenei, supreme leader of Iran, has launched a blistering verbal attack against the US in the wake of missile strikes on Syrian bases in Hama and Aleppo on Sunday night, according to The Daily Star.  In a bellicose speech on Monday, Khamenei accused the US of causing a "regional crisis" in the Middle East by creating "instability" that has "brought misery to people."
The Syrian government says that rockets struck several military bases outside of Hama and Aleppo in new "aggression" by unidentified enemies. "Syria is being exposed to a new aggression with some military bases in rural Hama and Aleppo hit with enemy rockets," an army source reported to state television, according to TelesurTV. The state news agency says the source of the blasts is being investigated by authorities.
Missiles struck a number of Syrian military facilities in strikes that a UK-based war monitor said killed at least 26 troops, many of whom were Iranians.  Iran will respond in kind to missile strikes on any of its bases in Syria or elsewhere, Khamenei was quoted as saying by Israeli state media.  "The era of 'hit and run' attacks has ended, and from now on attacks will be met with firm force," Khamenei said just hours after the missile attack on Syria that has been blamed on Israel, the US, and Britain.
Allegations RAF jets were involved were denied by the UK Ministry of Defence (MoD) but the US military is yet to comment. According to Russian, Syrian, and Iranian media reports, Sunday's strike on military bases in Hama and Aleppo appears to have been carried out by Israel, which has been accused of bombing Iranian military bases in the past, most recently on Syria's T4 air base earlier this month.
"All these reports over [an] attack on an Iranian military base in Syria and the martyrdom of several Iranian military advisers in Syria are baseless," an official told Iran's Tasnim news agency.