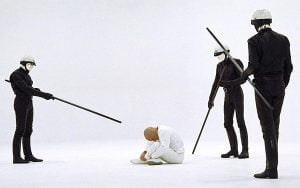 Those hellbent on making the slavery already here permanent have released some "tips" for those living in metaphorical chains. As we often say: slavery works better when the slaves think they are free.
In an article written by economist Teresa Ghilarducci for Bloomberg, the elitists recommend that families earning under $300,000 per year consider switching to public transportation, embracing a veggie diet, and "rethink those costly pet medical needs."
Inflation stings most if you earn less than $300K. Here's how to deal:

➡️ Take the bus
➡️ Don't buy in bulk
➡️ Try lentils instead of meat
➡️ Nobody said this would be fun https://t.co/HGJEoXL5ZZ

— Bloomberg Opinion (@opinion) March 19, 2022
They have come right out and let us know we are the slaves and they own us. The only way out is to wake up to what is truly happening. There is no such thing as a "good" government. All government in all forms is slavery and until we figure this out en masse, we will be subjected to their brutal totalitarianism.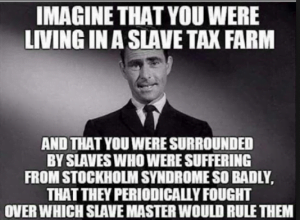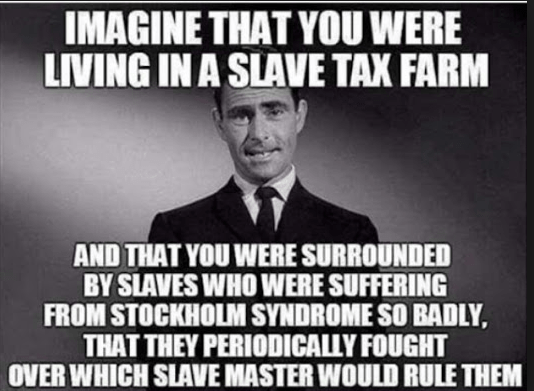 Has Humanity Won? Almost…Here's The Next Step
Unsurprisingly, Ghilarducci, the rulers who think they own other human beings, and the "New School for Social Research" she works for are affiliated with the World Economic Forum (WEF) – which, in addition to bragging about having 'infiltrated' various world governments – infamously suggested that people get used to eating bugs due to inevitable food shortages and be subjected to abject enslavement.
Control & Ensalve All: WEF's "Young Global Leaders" Totalitarian Program
If you ever expect to be free, it's past time to free your mind and wake up to the reality that you were born a slave. You do not need a master or a ruler. They need you to believe you need them ruling over and controlling you. While the masters are slowly losing control, it's going to take all of us standing up and saying "no more" to actually be free.
After Brainwashing People For Decades, MSM and Governments Are Losing Control of People
We are going to need the "teeth" of the masters to stop keeping them in power too. We know who is enforcing tyranny, and it's time to start saying it:
David Icke To LEOs & Military: "Look Your Children In The Eye" & Tell Them YOU Enforced Tyranny