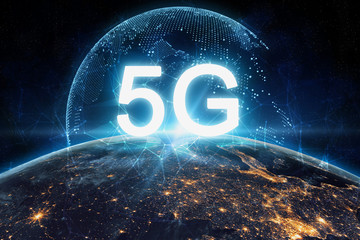 Derrick Broze of The Conscious Resistance joined James Corbett of The Corbett Report to discuss the hypothesis that 5G is responsible for the symptoms associated with the coronavirus outbreak. They go over the facts and conspiracy surrounding these speculations.
In a YouTube video, Corbett and Broze discuss the identifiable facts and the notable shortcomings with this hypothesis, and we contrast that with Derrick's documentary, which lays out the no-nonsense, no-speculation truth about the dangers of 5G.
Corbett begins the video stating that even if 5G has absolutely nothing to do with the coronavirus, it's still a bad thing.
Broze talks about the existence of 5G and onslaught of the coronavirus outbreak, but it doesn't appear that he believes there's a connection. Often, he says, people want to make these false assumptions and string together facts to make sense of situations such as the coronavirus outbreak.  While it is a black swan event, it isn't likely that 5G is causing symptoms, otherwise, Houston (the mecca of 5G) would have a much more intense outbreak.
The video, and Broze's take specifically, is fascinating, to say the least.  He isn't at all saying 5G is a good thing or that the coronavirus numbers being given to the public are real.  But he wants people to look more closely at things and fact check some. Rather than focus on 5G itself, Broze says it's more important to look at the response, which is causing real-world dilemmas all in favor of an agenda.  He says to watch for things like the aggressively forced quarantines that propaganda outlets said are "working" in China to control the spread of the virus. (Medical martial law.)
China Is Literally Dragging People Out Of Their Homes And Sending Them To "Mass Quarantine Camps"
Don't forget that the WHO used the coronavirus as a ploy to push for people to move away from cash too.
Ready for a Cashless Society? WHO Says Contaminated Cash and Spread the Coronavirus
The Rush To A Cashless Society Only Serves Globalist Interests