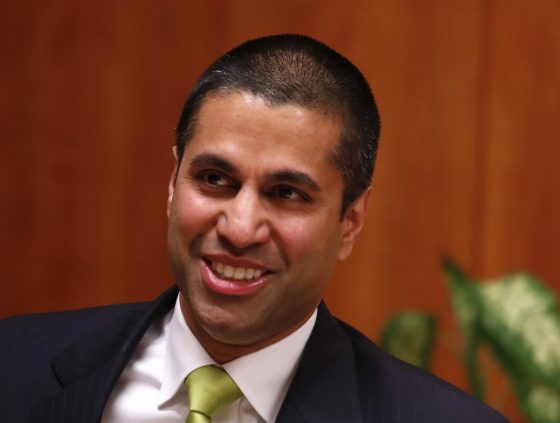 The Federal Communications Commission voted Thursday to "dismantle" Obama-era rules that regulated the businesses that connect Americans to the internet in a move that the left has breathlessly attacked since its announcement.
The so-called net neutrality regulations were supposedly put in place to prohibit broadband providers from blocking websites and or charging consumers for higher-quality services or to watch certain content such as Netflix.
"The action reversed the agency's 2015 decision, during the Obama administration, to have stronger oversight over broadband providers as Americans have migrated to the internet for most communications. It reflected the view of the Trump administration and the new F.C.C. chairman that unregulated business will eventually yield innovation and help the economy," reported The New York Times.
"It will take weeks for the repeal to go into effect, so consumers will not see any of the potential changes right away. But the political and legal fight started immediately. Numerous Democrats on Capitol Hill called for a bill that would reestablish the rules, and several Democratic state attorneys general, including Eric T. Schneiderman of New York, said they would file a suit to stop the change."
While The New York Times noted that the "legal fight" has started immediately, they failed to even acknowledge the numerous calls for violence against the Republican chairman of the FCC that included direct threats of assassination.
"I hope a dark web assassin kills Ajit Pai," one of the disgusting Tweets read. "Can someone please kill this subhuman scum? read another.
As Infowars.com reported, "Does net neutrality cripple innovation or encourage it? Ultimately the FCC would vote to release the internet back to its pre-Obama days in the wild, but more death threats against FCC Chairman Ajit Pai weigh in on Twitter. It's the way the left operates now as they embrace domestic terrorism unchecked in the face of our Republic."
One can only imagine what the mainstream media would be doing if Trump supporters openly called for the death of a Democratic politician….