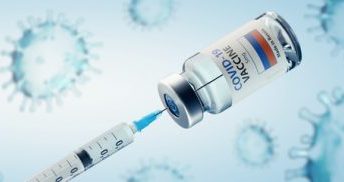 Say what? We've been blasted with heavy doses of propaganda for the past several weeks that the "vaccine" is the only salvation against the "delta variant" of the COVID-19 hoax.  But now, "vaccinated" Israelis may need to quarantine so they can remain protected from the "delta variant."
This mainstream media official narrative has gone off its own rails.  This makes little to no sense because the rulers and their talking head puppets have been telling everyone that only the "vaccine", which is actually an experimental gene therapy, will work and it's the unvaccinated that are dying off.
MSM: "Delta Variant" Will "Surge" Among The Unvaccinated in the Fall
Following new "outbreaks" of the "delta variant" strain of COVID-19 in Israel,  the state has "empowered health officials" on Wednesday to quarantine anyone deemed to have been exposed to an especially infectious variant of COVID-19, even if they were previously vaccinated or recovered from the disease with presumed immunity. So basically, people got the "vaccine" thinking they would be "free" again and now they are still living lives as slaves to the ruling class. Who could have seen this coming?
Fears of the Delta variant in Israel are pushing once-reluctant parents to now vaccinate their teenagers against COVID-19 https://t.co/GMPvkMxFJW pic.twitter.com/SizpGC3vep

— Reuters (@Reuters) June 22, 2021
Under the updated Health Ministry directives, vaccinated or formerly infected people can be ordered to self-isolate for up to 14 days if authorities believe they may have been in "close contact with a carrier of a dangerous virus variant".

Addressing parliament, Health Minister Nitzan Horowitz said fines of "thousands of shekels" would also be levied against Israeli citizens or residents who travel to countries blacklisted as high COVID-19 risks. –Reuters
The ruling class will continue to harass and extort the masses vaccinated or not.  And so many people were duped into taking the shot thinking they would be safe from the master's wrath.  Obviously, we are nothing more than slaves to be commanded and ordered around.  We had better free our minds and realize what kind of slave system is on this Earth. The coming of the digital dollar will permanently slam the door and any semblance of freedom if we are not aware enough to stop it.
This is incredibly disturbing considering it goes against their narrative and they are flat out telling us they own us regardless of if you take this jab or not. We are the slaves.  They are the masters and they fully intend to keep it that way and far too many slaves are too dumbed down to figure it out.
Stay alert and prepare.  Use your critical thinking and keep asking questions.