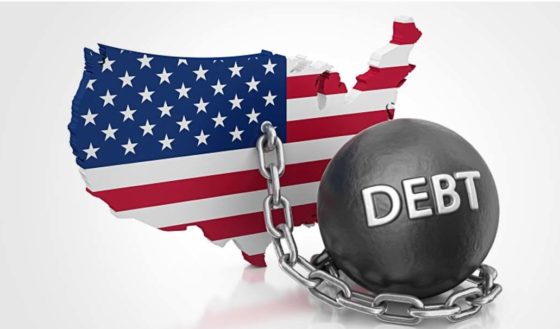 In an attempt to feed the soaring debt and spending habits of the United States government, the US Treasury is issuing more bonds.  But they've run into a big problem: no one wants to buy those worthless bonds anymore.
Debt is going to be a big problem for the United States government sooner rather than later.  Rising interest rates will eventually push the government's interest bill higher than that of their military bill (which is astonishing, quite honestly.)
The new debt will be issued in a three-year, 10-year, and 30-year bond supply this week, Reuters reported, quoting US Treasury data. In late September, the Treasury sold a combined $106 billion of debt amid cooling demand from investors. With countries like Japan, China, Russia, and Turkey buying less and selling more US debt, foreign purchases at Treasury auctions have slowed down.  Bond dealers have been buying more US debt, but they quickly resell it to make a profit.
There are concerns that US debt is growing out of control. According to RT, America's debt currently stands at $21.5 trillion, while the Treasury said the US government paid $523 billion in interest in the fiscal year 2018, the highest ever on record. According to the US president Donald Trump's chief economist Kevin Hassett, the president intends to announce a policy aimed at tackling the debt. "The deficit is absolutely higher than anyone would like. As you watch our next budget come out – and you'll start to see things in the next few weeks – then you'll see a much more aggressive stance" in tackling it, he said, as quoted by Bloomberg. But no one is holding their breath.
Global debt, both that held by governments and private citizens, has grown seemingly out of control.  There is no way all of the debt accrued on Earth could ever be paid back.
Global debt is staggering to the point most of it will never be repaid and as governments continue their spending sprees and the debts keep mounting, the future of the economy looks bleak. There is more than enough economic data out there to show there could be an economic collapse and stock market crash in 2018. Bill Gross stated in 2017 that "our highly levered financial system is like a truckload of nitroglycerin on a bumpy road". One wrong move and the whole thing could blow sky high, wrote the Epic Economist. Once this bubble pops, it will fling the globe into a financial crisis of epic proportions never before seen. –SHTFPlan
Last week's data shows that the US budget deficit soared to an estimated $782 billion in Donald Trump's first full fiscal year as president. This is the largest fiscal deficit for the US since 2012 when Barack Obama was on a spending a spree.