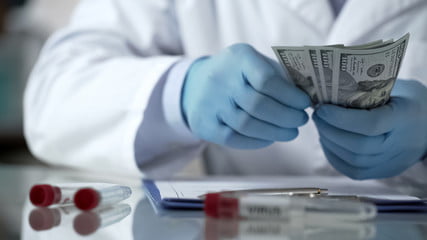 The United States continues to ramp up the production of COVID-19 experimental gene therapies, labeled "vaccines." In fact, March's vaccine production is expected to be almost triple that of February.
As production ramps up, so does the mass vaccination campaign. After what the mainstream media is dubbing "a slow start", Pfizer and its partner BioNTech, and Moderna, have all raised output by gaining experience, scaling up production lines, and taking other steps like making certain raw materials on their own, according to a report by Market Watch. 
In addition, the U.S. government has helped taken over the private sector by forcing companies to comply and make vaccine supplies for Big Pharma under the Defense Production Act, suppliers and government officials say. The Biden administration this month said it used the act to provide $105 million in funding to help Merck & Co. to make doses of Johnson & Johnson's COVID-19 vaccine and to expedite materials used in its production.
COVID-19 mRNA Shots Are Legally Not Vaccines
But this doesn't change the fact that a good number of Americans don't trust Big Pharma and are not going to willingly roll up their sleeves and get injected with whatever is in these concoctions.
60 Percent Of Unvaxxed Americans Do NOT Trust Those Who Created Vaccines
Nonetheless, the mass vaccination sites will continue to pop up. The propaganda on mainstream media and from the ruling class will not end and people will continue to have adverse reactions from these experimental gene therapies.
More COIVD-19 Vax Deaths: Think They'll Blame This On COVID-21?
There will be more fear-mongering and more agenda pushing that could include really sinister plots being rolled out to get people on board with these gene therapies. Stay aware and alert, and make preparations now.  This appears like it is going to be a long drawn out all-out push for the New World Order agenda to be fulfilled.