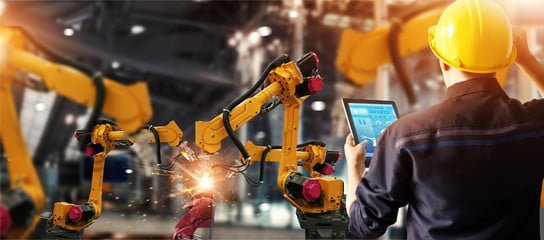 The manufacturing industry in the United States has officially sunk into a recession. The once-booming industry is struggling to stay alive amid the trade war as production slumped in the second quarter.
Data from the Federal Reserve shows that production in June fell flat. In fact, the numbers were below the expectations of a meager 0.1% gain predicted by Wall Street economists. The U.S. factory sector declined in the three months ended in June, the second straight quarterly decline, the Federal Reserve said Tuesday. For the second quarter, production was down 1.2% after a 1.9% decline in the first three months of the year. Manufacturing fell at a 2.2% rate in the second quarter after a 1.9% drop in the first three months of the year, according to a report by Market Watch.
This news comes as the trucking industry faces an economic "bloodbath" – one that's bankrupting truckers and companies all while workers continue to lose their jobs.
Trucking BLOODBATH: 2,500 Truckers Have Lost Their Jobs So Far In 2019
But the data gathered on the manufacturing industry is far from sunny.  Compared to 12 months earlier, industrial production rose 1.3%. Capacity in use slipped to 77.9% in June from 78.1 in the prior month. In June, increases in manufacturing and mining were offset by a sharp decline in the output of utilities.
The only apparent "bright" spot in the data was that motor vehicle assemblies picked up to a seasonally adjusted annual rate of 11.6 million, for the second straight strong monthly gain. But overall, the news is grim. "The sector is in recession. That's not news, it's a consequence of China's cyclical slowdown and the trade war. We expect another tough quarter in Q3, but by Q4 we think a trade deal will have been done and China's economy will be turning up," said Ian Shepherdson, chief economist at Pantheon Macroeconomics.
NY Fed's "Recession Probability Index" Is Now At "Alarming Levels"!
As one sector after another officially enters recession, optimism remains high among the talking heads of the media. Focused mainly on the stock market (which helps Wall Street, not Main Street), the mainstream media is still holding back on the dire situation the economy is currently in.
It is possible to learn how to navigate your way through an economic crash and even profit from it. Peter Schiff, well-known for his ability to call economic disasters ahead of time has written extensively on the topic.
The economic and monetary disaster which seasoned prognosticator Peter Schiff predicted is no longer hypothetical-it is here today. And nobody understands what to do in this situation better than the man who saw it coming. For more than a decade, Schiff has not only observed the economy, but also helped his clients restructure their portfolios to reflect his outlook. What he sees today is a nation facing an economic storm brought on by growing federal, personal, and corporate debt; too little savings; and a declining dollar.–Crash Proof 2.0: How to Profit From the Economic Collapseby Peter Schiff, book description