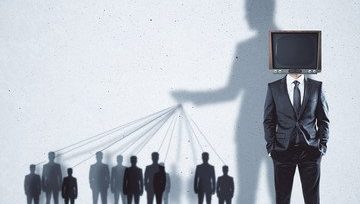 Something we all knew from day one: the polymerase chain reaction tests invented by Kary Mullins (who died in August of 2019, a few months before the scamdemic began) are not diagnostic tools. But the ruling class never cared and used them to propagate the erroneous idea that there's a deadly pandemic out there we all have to take several shots for.
COVID-19 mRNA Shots Are Legally Not Vaccines
Now, the United States Food and Drug Administration has issued "the most serious type of recall" for popular home testing kits that show if one is infected with the coronavirus. At least 2.2 million products may have been showing false positives, according to a report by RT. This information is very important because these tests are the driving force behind this scamdemic.
Not only have these tests been giving false positives, as most of the PCR tests have been, but the FDA warned that the use of faulty kits "may cause serious adverse health consequences or death," identifying the case as a 'Class I recall.' Considering the FDA's own website still states the SARS-CoV2 virus has not been isolated, these tests were looking for any type of virus they could label COVID in order to sell the public on the lie that there's a pandemic out there.
The CDC ADMITS: PCR Tests CANNOT Differentiate Between Coronaviruses!
The "higher-than-acceptable" false results, showing that a person has coronavirus when in reality they do not, have been reported to the FDA in at least 35 cases, yet this recall covers all 2.2 million positive tests. No false negative results have been detected, reported RT. Imagine that…
The CDC admits that PCR tests can't differentiate between Coronaviruses….

let that sink in…

that means that for the past year and a half colds and the flu have been diagnosed as Covid.

Let ? that ? sink ? in ?

— Dan Dicks (@DanDicksPFT) July 27, 2021
They Admit It: The Flu Has Disappeared Now That COVID Is Here
But here's the real problem the FDA has with these tests. They don't care how many false positives there are and how many people isolated or medically and mentally destroyed their bodies over the belief they had something that doesn't even exist. The FDA is worried that people have been disobeying the orders of their masters:
However, the inaccurate diagnostic could have life-threatening consequences. A person might receive wrong or unnecessary treatment, including with antiviral and antibody therapy, and suffer additional trauma over having to isolate from family members and friends. It might also lead to people disregarding precautions, including getting vaccinated against Covid-19, the FDA has said. –RT
Keep applying critical thinking to everything. These sociopaths are losing control quickly, which is good, but that means we need to remain extra vigilant. The lies will continue and they will get more obvious as we go. But we shouldn't expect the rulers to give up power willingly. Stay alert. The narrative is crumbling quickly, so we need to be ready for what's next.