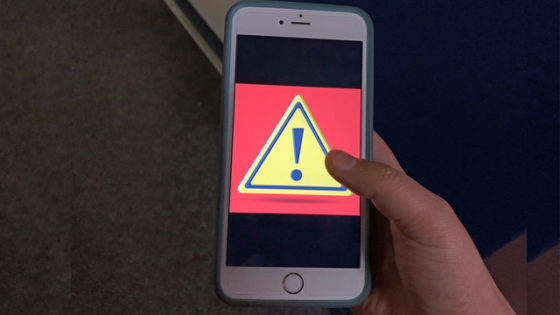 Google and Apple phones are now being modified by the companies complicit in fascism to include full contact tracing. Everything you do will be tracked, traced, and monitored to such an extent that privacy is no longer a word we should use because it does not exist in this New World Order of slavery and control.
We knew the ruling class as going to push the New World Order as fast and as hard as they could. And unless more people realize what's going on, and quick, humanity will be in a pretty dire situation, one that will be almost impossible to fight our way out of.
Apple and Google power almost every smartphone on earth and now they have jointly agreed to build a full contact tracing app into their core operating systems. This means that an Android phone can 'rat' on an iPhone, and vice versa. The door is now wide open for a ubiquitous global command and control system for every person on earth. – Activist Post
According to the Washinton Post:
First launched in May, coronavirus tracking software got off to a rocky start. Some public health agencies in the United States and around the world had wanted to build mobile apps that would help them track the spread of the virus, a process known as "contact tracing." But the contact-tracing apps that initially launched did not function properly because of limitations the two tech giants place on mobile apps distributed through their stores. Citing privacy concerns and potential battery drain, Apple and Google declined to give public health agencies special access for the purpose of contact tracing.
There's no voting our way out of it this time. Mass civil disobedience and non-compliance is the only way we will ever be free. It has gotten to the point that it literally doesn't matter who is elected (we don't have a choice anyway, it's all an illusion).  They will force this New World Order on us until we stand together and say "No!" No human has any power or control over any other human. Anything less than total freedom is slavery and it's time we figure this out.
For those of you who will not comply, your choices are few and sub-optimal. You should immediately investigate Faraday bags that block all incoming and outgoing signals from your phone. ⁃ Technocracy News & Trends Editor Patrick Wood
Tyranny is officially here.