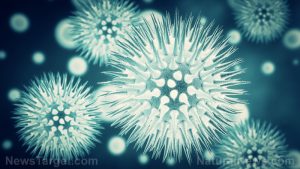 Two Israelis who returned to Israel from abroad were found to be carrying a combination of omicron and the infectious BA.2 variant of coronavirus, which has not been sequenced elsewhere in the world.
Israel has administered at least 18,031,945 doses of COVID vaccines so far. Assuming every person needs 2 doses, that's enough to have vaccinated about 99.6% of the country's population, according to Reuters' "coronavirus tracker."
Israel's Vaccination Program Is Failing: 6 Month High In New Cases
The two patients tested positive after undergoing a PCR test upon landing at Ben-Gurion International airport, and their samples were sequenced in Israel. According to the Health Ministry, the patients had light symptoms, including fever, headaches, and muscle aches, and did not require specialized medical care.
Israel's COVID czar, Professor Salman Zarka, told Army Radio that the patients are a couple in their 30s who contracted the virus from their infant son. He said that two viruses linking up, particularly when both are contracted, is a common phenomenon. He explained that this occurs when there are two viruses in the same cell, and that "when they multiply, they exchange genetic material, creating a new virus."
Even though this new "variant" was detected in travelers, "experts" believe it originated in Israel. Our World Data reports that only 66% of Israel is fully vaccinated.
There has not been any indication yet as to whether these cases were in people who were vaccinated or not. According to the Times of Israel, the variant is a hybrid of Delta and Omicron referred to as Deltacron.
New Zealand Ruling Class Data Suggests The Fully "Vaccinated" Are Getting AIDS
Is the "vaccine" and the degradation of the immune system responsible for all of the "variants" and illnesses and diseases people are experiencing? No matter what you believe, it stands to reason that asking the hard questions will get us hard answers, and possibly those we don't like or don't want to focus on.