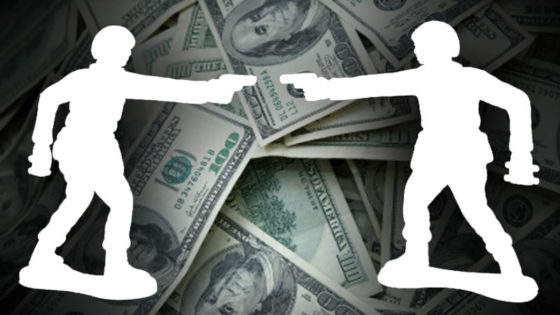 A second country has now filed a complaint with the World Trade Organization over the United States' insistence on ramping up a trade war.  Turkey, following in China's footsteps, filed the complaint after the US imposed tariffs on steel and aluminum products coming from the country.
"Turkey has requested WTO dispute consultations with the United States concerning additional import duties imposed by the United States on steel and aluminum products. The request was circulated to WTO members on 20 August," the WTO said on Monday according to a report by RT. "Turkey claims that the measures are inconsistent with a number of provisions of the WTO's Agreement on Safeguards and the General Agreement on Tariffs and Trade 1994," said a statement on the WTO's website.
Back in July, the Chinese government lodged a complaint with the WTO over the US's implementation of tariffs on some of their goods. Ankara retaliated against the US by raising tariffs on 22 American-made products ranging from cars to tobacco.
According To NPR, the WTO complaint comes less than a week after the Trump administration published a preliminary list of more than 6,000 Chinese products that it wants to hit with an additional 10 percent duty. The list targets products worth a total of $200 billion, ranging from an expansive range of seafood and vegetables to stones, metals, and plywood. –SHTFPlan
Some of these tariffs are already having an effect on the wallets of Americans. The continual ramping up of an unnecessary and disastrous trade will only speed up the likelihood of a global economic collapse. The world is already $250 trillion in debt, so just where, exactly do these elites gambling with our livelihood think the money to pay the tariffs will come from?  If you've guessed your wallet, you would be correct.
Under WTO rules, Ankara and Washington will now have 60 days to settle the dispute through negotiations. If talks fail, the WTO will decide the dispute. According to Business Day, President Recep Tayyip Erdogan has called the tariff increase, which caused the Turkish lira to crash nearly 20%, a "political plot" and an "economic war." And to be completely honest, he's 100% correct: this is a trade war a best and an economic war at worst.
President Donald Trump tweeted that he initiated the increased tariffs on Ankara over an American pastor who has been held for two years on terror charges in Turkey.