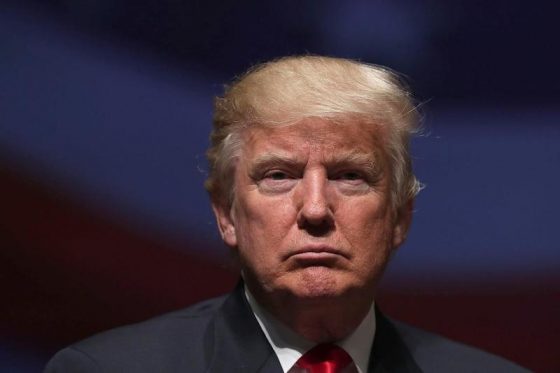 President Donald Trump's White House aides have warned him that he is likely to be impeached.  The president has been facing impeachment stemming from the fallout from a July phone call with Ukraine's president in which he urged his counterpart to investigate Joe Biden and his son, Hunter.
According to a report by the Washington Examiner, Trump is nevertheless convinced he does not need a formal "response team" to counter the impeachment inquiry that began last week. While the president is being warned that his personal attorney, Rudy Giuliani, is doing damage to his cause in his media blitz, Trump does not want to hire any more lawyers because he believes it would make him look weak.
House Democrats spent yesterday subpoenaing Giuliani for documents related to the new whistleblower complaint against the president. It was also reported that Secretary of State Mike Pompeo was part of the controversial phone call between Trump and Ukrainian President Volodymyr Zelensky on July 25.
While Democrats are crafting articles of impeachment, Trump is trying to make sure his voice is heard.  He's attacking the whistleblower and House Intelligence Committee Chairman Adam Schiff, who is taking a leading role in the impeachment inquiry.
"The Dam Could Break On Thursday": Here Are 12 Quotes That Show The Democrats Are Getting Ready To Impeach Trump
"This whole thing is a disgrace. There's been tremendous corruption and we're seeking it, it's called drain the swamp," Trump said.
Impeachment Derangement Solidifies Trump Re-Election: Investors Prepare for Normalcy Disruption
Most of the mainstream media is certain that this scenario is one they can make stick and actually get an impeachment from. Many are bracing for a Mike Pence presidency even.  According to liberal media outlet CNN, for days now, Trump has been unable to slow the momentum of Democrats as they investigate whether he abused his power by trying to pressure Ukraine to dig for dirt on potential 2020 foe Joe Biden and his son Hunter.
While the media says Trump is "struggling to control the narrative" democrats are making damn sure that you only get the information they want you privvy too.  There hasn't been a more blatant attempt to propagandize a situation since the election meddling hoax.
Keep your eyes and ears open and remain a free thinker. It's difficult when information going against the establishment is hidden and censored, but free people will always find a way.