UPDATE via THE DAILY SHEEPLE
New York Times Live Results page is projecting a Presidential win for Donald Trump with 95% certainty.
Hillary Clinton now needs a combination of Michigan and Wisconsin to win, AND New Hampshire or Nevada.
Clinton issues a statement via Twitter:
This team has so much to be proud of. Whatever happens tonight, thank you for everything. pic.twitter.com/x13iWOzILL

— Hillary Clinton (@HillaryClinton) November 9, 2016
ORIGINAL REPORT: Trump Wins Florida – Needs Michigan To Take It All – Can He Do It?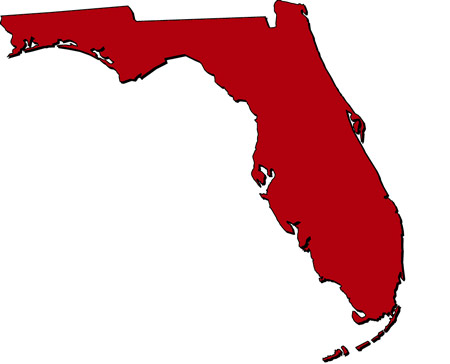 Matt Drudge has called Florida for Donald Trump. Major news channels still holding back on their call but have noted that she's not making any gains as final votes are counted.
The race now comes down to Michigan.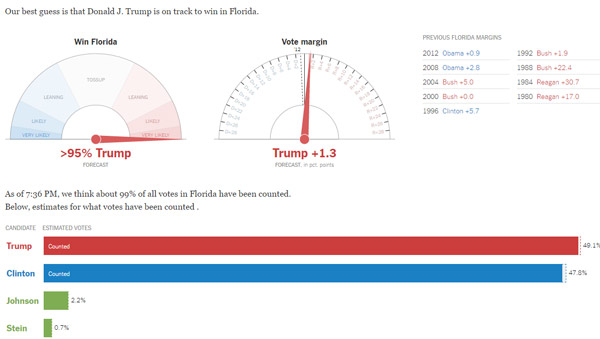 Donald Trump is projected to win Michigan but the race is tight with 2.8 million votes remaining.
Michigan is not yet a win for Trump.