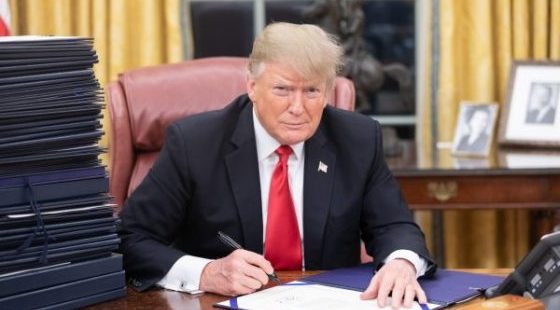 President Donald Trump has already declared victory in the election and says he's going to have to take the decision to the Supreme Court. "Frankly, we did win this election," Trump said.
Remember, Trump just appointed Justice Amy Coney Barrett who Nancy Pelosi has called an "illegitimate justice." This election battle has only just begun. Bringing the Supreme Court into it when democrats are declaring a justice illegitimate is going to ignite more chaos than we could imagine. A decision by the Supreme Court won't even be accepted, and that's become obvious. This is not the first time Trump has said the election will be decided by the Supreme court either:
More Preplanned Election Chaos: Trump Says The Supreme Court Will "Sort Out" The Election
Trump also said that "fraud" is underway to steal the victory away from him and added that he will ask the Supreme Court to protect the integrity of the process. The incumbent president spoke early Wednesday morning at the White House, claiming victory in several states, including Pennsylvania, Georgia, North Carolina, and Wisconsin, where the media has so far not projected a win for either candidate, according to a report by RT. 
In the end, it really doesn't matter who is declared the winner.  Neither side will accept a loss and a contested election and the promised chaos will ensue. It doesn't matter who you voted for, deep down, you know this is a fact.
'…Frankly, we did win this election' – #Trump on results so far#Vote2020#ElectionNight#2020Elections pic.twitter.com/H4Ww27ekvk

— RT (@RT_com) November 4, 2020
"We want all voting to stop. We don't want them to find any ballots at four o'clock in the morning," Trump said. Trump also thanked his supporters and the members of his campaign. He pledged that those who voted for him will not be "disenfranchised" by "a very sad group of people."
2020 Election: Trump Blasts Vote-Count Delays As "Fraud On The American Public"
As the votes are being counted, Joe Biden so far remains in the lead. But remember:
"Those who vote decide nothing. Those who count the vote decide everything."― Joseph Stalin