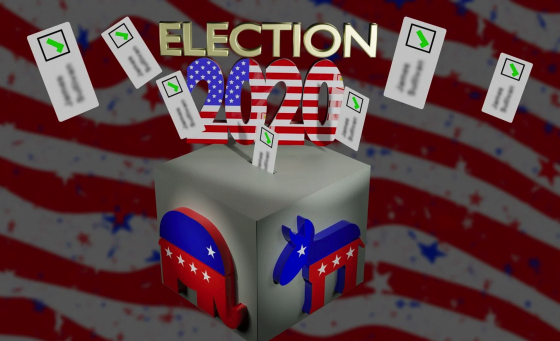 The preplanned election chaos is ramping up.  President Donald Trump says it's important to fill Ruth Bader Ginsburg's seat on the Supreme Court because the "highest court" will have to "sort out" the presidential election, and it's important to have nine justices.
They are advertising an election that will be the fall of this country. It will not matter who wins.  This will be ugly, they have promised us that already. Neither side will accept defeat, and both sides are going to make sure this plan plays out.
Trump has also made comments calling the Democrats' efforts to expand voting by mail "a scam" and "a hoax," adding that having the full Supreme Court bench would be "very important" because of that. "I think this will end up in the Supreme Court. And I think it's important we have nine justices," Trump told reporters on Wednesday, at a roundtable with state attorneys-general at the White House.
Trump seemed determined to fill Ginsburg's seat before the election because he wants to make sure the court is on his side if/when this contested political theatre goes all the way to the top. When asked about the timing of the confirmation, he said it was "better if you go before the election" and that it would be "fairly quick."
Democrats are opposed to any nomination, arguing that Republican refusal to consider President Barack Obama's nomination in 2016 has set a precedent for SCOTUS nominations in an election year. Republicans have countered that their refusal to consider Merrick Garland was different, because the Senate and the White House were not controlled by the same party, as they are now. –RT
Trump will likely be successful in filling Ginsburg's seat which will cause an uproar and further advance the division between the right and left. This could end in horrible violence if we don't realize what's going on.  Both sides in the left vs. right paradigm are saying that they won't accept the election results and their followers will get overly angry about which president is selected this November.
And it's all preplanned. This is by design.