This article was originally published by Tyler Durden at ZeroHedge.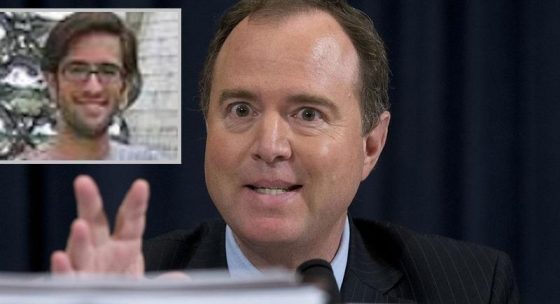 The CIA employee whose whistleblower complaint is at the heart of Democrats' impeachment proceedings has finally agreed to speak with lawmakers in writing after he reportedly got cold feet last week.
According to the Washington Examiner, the whistleblower's attorney Mark Zaid said that he had contacted Rep. Devin Nunes (R-CA) "to submit through legal team written questions to WBer." Zaid says that the questions "cannot seek identifying info."
END/We stand ready to cooperate and ensure facts – rather than partisanship – dictates any process involving the #whistleblower.

— Mark S. Zaid (@MarkSZaidEsq) November 3, 2019
This comes after RealClearPolitics' Paul Sperry outed the whistleblower as 33-year-old Eric Ciaramella – an Obama administration holdover who worked with former CIA Director John Brennan.
Zaid told CBS on Saturday night that his client wants to be as bipartisan as possible throughout this process while remaining anonymous. The attorney noted that accepting written questions will allow the whistleblower to protect his or her identity from Republicans, who have asked that the whistleblower be identified. –Washington Examiner
According to the report, however, Congressional Republicans, say the whistleblower's new offer was nothing more than a ploy to make headlines in a "Sunday narrative ambush" timed for discussion on national morning shows.
"I have never received that offer, and I'm the lead Republican," said House minority leader Kevin McCarthy (R-CA), noting that Nunes hadn't notified him of any letter as of Sunday morning.
NEWS: @gopleader tells @margbrennan he was not aware of an offer made to Rep. Devin Nunes for the #whistleblower to talk to House Republicans. "I have never received that offer, and I'm the lead Republican," McCarthy tells @facethenation. https://t.co/uyTj1LWc3U pic.twitter.com/sr9aqGdlHo

— Face The Nation (@FaceTheNation) November 3, 2019
McCarthy also thinks House Intelligence Committee Chair Adam Schiff (D-CA) should be forced to testify, as Ciaramella met with Schiff's staff (a contact Schiff lied about).
McCarthy: "I think the very first person we should bring is Adam Schiff & his staff… Because when the whistleblower even went to the inspector general, he never mentioned that he went with Adam Schiff." #StopTheSchiffShowpic.twitter.com/x0X0DXRUG3

— Catt On The Fence (@CattHarmony) November 3, 2019
Last week the Examiner reported that Ciaramella's attorneys had broken off discussions with lawmakers regarding testimony in the case.
On Sunday, President Trump tweeted that the whistleblower "must come forward" to explain their concerns over a July 25 phone conversation between Trump and Ukraine's President Volodymyr Zelensky, in which Trump asked that Ukraine investigate the Biden family and other matters.
"Reveal the Whistleblower and end the Impeachment Hoax!" Trump tweeted Sunday.
https://twitter.com/realDonaldTrump/status/1191000516580519937?ref_src=twsrc%5Etfw%7Ctwcamp%5Etweetembed%7Ctwterm%5E1191000516580519937&ref_url=https%3A%2F%2Fwww.zerohedge.com%2Fpolitical%2Ftrump-ukraine-whistleblower-agrees-answer-written-questions-gop-calls-sunday-narrative