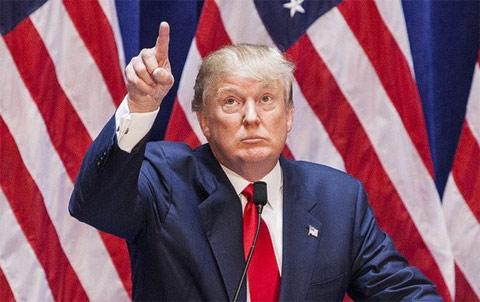 Today is a turning point in the election.
For months now, the globalists and the establishment factions in both parties have been on the offensive to try to stop Trump's momentum.
But if polls hold, today they will become officially unable to stop him from the nomination through ordinary electoral means… though there are still other tools at their disposal.
Via Gary Franchi at the Next News Network:
Twelve US states and one territory will hold their primary contests known as "Super Tuesday" on March 1, to decide the candidates to represent the Republican and Democratic parties in the November 2016 general presidential election.
Americans are turning their backs on the puppet masters. Whatever Trump actually does, his message is a clear one – voicing the dissatisfaction with the status quo, the disappearing jobs, the crumbling economy and the willingness to destroy the country with unlimited immigration.
The elite have a real problem on their hands.
See more alternative media coverage at NextNewsNetwork on YouTube.