This article was contributed by Future Money Trends.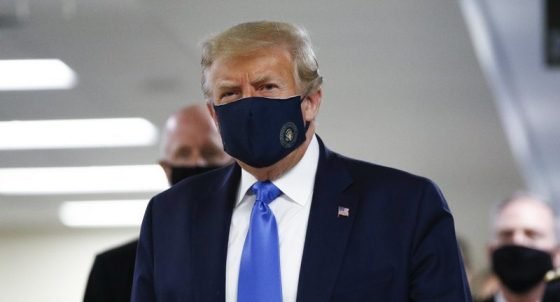 Is there a way for Republicans, led by Donald Trump, to lead America for another term? The answer is YES, but it's not what you think. In a survey that was just conducted, 53% of Republican voters said they would vote for Donald if he ran again in 2024. Another 8% said they would vote for Donald Jr., which should show you that Donald Trump has a massive following – even if the lawsuits that are currently in the court system don't pan out.
It's not an allegiance to the Republican Party that makes us say this; Trump supporters are loyal to Donald in a special way and we believe that this movement is not going away.
In Pennsylvania, witnesses raised many issues, among them:
Attorney and poll witness Justin C. Kweder: "96% of the board workers were processing mail-in ballots 15 to 200 plus feet from us… The observers were not able to challenge any decision or determination being made about the processing of these mail-in ballots." Plus, "The observers were informed that the board was going to be duplicating damaged mail-in ballots that could not be read by the scanners. I was told that there were more than 5,000 of these damaged ballots."
Canvasser Kim Peterson: As the mail-in ballots were being opened, the witnesses were kept at a distance of at least "20 feet, about, and you could not see, at all, the envelope, the ballot itself, where they were stacking them, anything that was required that we were able to see." Moreover, the monitors provided for viewing were "pathetic," "fuzzy," and "looked like they were using old technology."
Poll watcher Leah Hoops: "What became of concern was the back room, which had no observers, no line-of-sight or transparency into the process… We were granted five minutes every two hours… The setup was sitting in a chair 20 feet from any physical ballot."
Navy veteran and forensic computer scientist Gregory Stenstrom: "As an expert in this, I think it's impossible to verify the validity of about 100,000 to 120,000 votes… What I saw, as a forensics expert, was an election process that was forensically destructive in the manner it was conducted with the envelopes being separated from the ballots and going to the other side of the room."
What we are now seeing as likely is that President Trump will look to hedge his bets by announcing that he'll run again in 2024, while campaigning in Georgia in the weeks ahead, in an effort to secure the Senate for Republicans.

This raises the likelihood that the White House will push Mitch McConnell to put a bill on the floor to help avoid the eviction crisis that's sure to come in January, without rent relief.

Trump won't want to announce his presidential race for 2024, while millions of people face evictions and a government shutdown puts one million more employees on leave and many households on the street.

We believe that the White House is pushing for a bridge stimulus bill until the president is finally announced by the electorates and the courts.

We're now seeing a remarkably-unsustainable market rally and, in my opinion, any negative developments which are not priced in, and any positive news which is already priced-in and doesn't go above and beyond, could prick this balloon.

America is seeing the most unfair wealth transfer in its history; wealth gaps are so big and the difference in access to opportunities is so distinct that we see a divide that might be impossible to close in this generation or the next.

Keep your eyes this week on the sales data from Black Friday and Cyber Monday, along with talks from the White House about the need to pass stimulus and the 2021 budget. If Trump wants to leave office (should he need to) on a positive note, strong and popular, with hopes of running again in 2024, he'll want to do it as a hero.

The markets will celebrate this type of behavior big-time; the bubble could have 10% more to go — S&P 500 at 4,000 points could be just around the corner.

[DISPLAY_ULTIMATE_SOCIAL_ICONS]