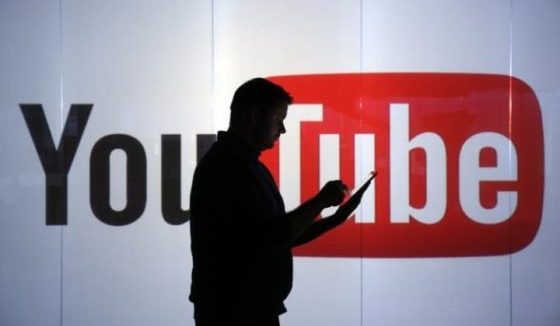 YouTube is now claiming that its censorship of non-left-leaning accounts was an accident. They are placing the blame on "over-eager moderators" and say they aren't really censoring anyone.
Let's call this explanation from YouTube what it is: total and complete BS.
So, let's get this straight, YouTube: your moderators "accidentally" gave Infowars, (a channel with over 2.2 million subscribers) two strikes, banned them from uploading videos for two weeks, and threatened a complete removal of the account on accident? No one's buying it. Least of all those who have been censored.
According to YouTube, the whole censorship was just an accident caused by inexperienced new employees.
If those questioning the media's "official narrative" of the events of the Florida school shooting needed any more evidence that they are on the right track, they've just gotten it. YouTube and Twitter are now scrubbing users who dare to question the students demanding gun control and the media's account of the school shooting.

According to Natural News, starting a few days ago, both Twitter and YouTube began scrubbing all videos and tweets that don't follow the "official narrative" on the Florida school shooting. Anyone who questions the wisdom of the school students-turned-propagandists (who were all probably eating Tide pods a week ago) is immediately banned and silenced with censorship. Only one side of this "debate" is allowed to exist: The side that worships the government and demands that all law-abiding Americans surrender their self-defense firearms because a group of traumatized school kids were shot at by their own lunatic classmate. –SHTFPlan
Make no mistake; YouTube isn't apologizing for the "accidental" censorship of ideas they don't like either. They are simply asking all to believe it was purely human error. A spokesperson told Bloomberg:
As we work to hire rapidly and ramp up our policy enforcement teams throughout 2018, newer members may misapply some of our policies resulting in mistaken removals. We're continuing to enforce our existing policies regarding harmful and dangerous content, they have not changed. We'll reinstate any videos that were removed in error.
That's an insincere statement at best, considering most of the videos were not harmful and didn't contain any dangerous content; they were simply questioning the government and the mainstream media's official narrative of the shooting events that took place in Florida. And when an event is used to limit the rights of those who committed no crime (aka, gun control), people should have every opportunity to have their voices heard and not be censored.  They should have the right to seek out information that goes against the crowd.
Maybe YouTube finally got the message that people are fed up with their East Berlin tactics of silencing anyone they disagree with, so they tried to lie to cover up the fact that they were acting like the very Nazis they claim to loathe. But on the other hand, in light of Donald Trump's comments on gun control, many (not all) right-leaning political pundits are silent. Isn't it time to condemn the destruction of rights regardless of whom is doing it?
"When you tear out a man's tongue, you are not proving him a liar, you're only telling the world that you fear what he might say."― George R.R. Martin, A Clash of Kings