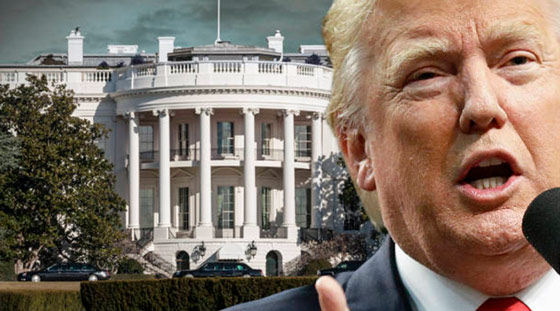 This article was written by Aaron Dykes and originally published at TruthstreamMedia.com.
It's Time To Impeach Trump For Dragging Us Into War
Articles of impeachment were indeed drawn up and introduced by former Rep. Dennis Kucinich, albeit late in the game. These articles didn't amount to anything tangible, but made a stand symbolically.
This time, America should not wait around for four or eight years of destruction before simply saying, "NO." President Trump didn't ask Congress for permission; he didn't poll the American people for their degree of support or opposition; and he clearly didn't consider the delicate balance of power with regard to Russia, et al. For all we know, Russian soldiers or positions could have been hit, and all hell might have been unleashed while we all slept tucked in our beds.
President Trump didn't even make it to 100 days before blatantly betraying the American people…
It's not that we're surprised; but the actions dragging the American people back into war, or into a larger world war are completely outrageous.
Every American should be outraged; and Donald Trump should be the most quickly impeached and removed president in American history.
(Not that anyone will hold their breath for Congress to do something moral or right…)
Not only did POTUS Trump take the bait on the ludicrous false flag event billed as "Assad's chemical attack on children" and almost immediately initiate a strike against Syria, but he is simultaneously meeting with the president of China reportedly to clear what we're told will may be a preemptive strike against North Korea as well.
It is now clear that a strike against North Korea is not just rhetoric and talk, but something that could actually happen at without a moment's notice.
Will someone not draw up the articles for impeachment and get the ball rolling?
They didn't hear him talk about murdering people during the election? Maybe they should demand his impeachment now. https://t.co/QmEDDCGEhv

— Kurt Nimmo (@kurt_nimmo) April 7, 2017
#Syria Trump's statement on his illegal attack. He did it for the babies, never mind the babies of #Mosul & #Yemen. https://t.co/UKxVjtA3Bc

— Kurt Nimmo (@kurt_nimmo) April 7, 2017
Neocon & former #CIA guy says Trump should've hit #Iran too. Psychopathy now on the loose. https://t.co/Hb19cqXxWV

— Kurt Nimmo (@kurt_nimmo) April 7, 2017
"it is self-explanatory as to why the US and their allies would stage a chemical attack to accuse #Syria" https://t.co/t9MQqA8RHN pic.twitter.com/91gKWTsVZk

— Land Destroyer (@LandDestroyer) April 6, 2017
Thank all the poor dupes who voted for Trump. None of them have a space reserved in the bunker. https://t.co/vwRdxlk7S2

— Kurt Nimmo (@kurt_nimmo) April 7, 2017
At the time, I was strongly in favor of impeaching George W. Bush for illegal war and related crimes against the American people, the Constitution and humanity at large.
Today, President Trump is proving that he is, and plans to be, a George W. Bush II-on steroids who will initiate war at a time chosen by his most intimate backers.
He is a continuation of the establishment's war machine, not a monkey wrench in their plans.
If you haven't done so yet, please meet the new boss, same as the old boss.
Check out the more detailed comments made by Luke Rudkowski of We Are Change in this video:
BREAKING NEWS: What You Need To Know About Trump's Latest DISASTROUS Action

This article was written by Aaron Dykes and originally published at TruthstreamMedia.com.