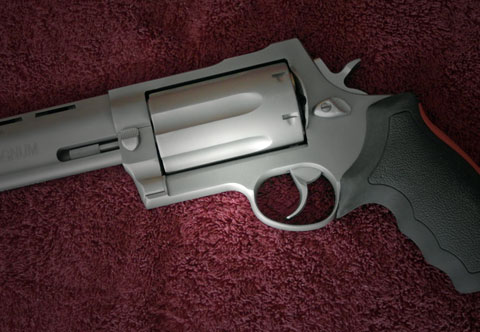 While many of the establishment institutions are busy jumping on the gun control bandwagon to meet the 2nd Amendment with a concerted (and deeply misplaced) shame campaign, and Obama readies even more executive orders to infringe as much as possible, real Americans are expanding their self-defense measures and training up.
After a string of violent crimes aimed at businesses in the Atlanta area, one business owner is fighting back by preparing his staff to defend themselves and discourage attempted robberies and assaults.
Lance Toland owns an aviation insurance company, and is requiring all of his employees – including the women – to complete certification for a concealed carry permit and to bear arms at the workplace.
He says it is one of the most effective self-defense weapons and all his aviation insurance agencies carry them openly in the office.

Everybody has one of these in their drawer or on their person. I would not want to come into one of my facilities," Toland said. "It's a 5 shot .410, just like a shotgun and you call it hand cannon."

Toland said after hearing about recent home invasions and violent crime in the metro Atlanta area, he came up with the new office mandate.

"They all had their conceal carry permit within 3 to 4 weeks of me announcing that this was something you had to do," he said. "With the presentation of their license, they all got a 4/10 judge pistol."
Toland claims that 100% of his employees embraced the company's new requirement. Many had already embraced CCW, and the others expressed no problem with going through training:
Will other business owners follow suit and not just honor the rights of their employees to carry, but mandate it and recognize the positive role that guns have played in stopping crimes all across the country?
Whatever else you want to say about the politics of gun control, Americans across the country have demonstrated in every way that they are in support of their inalienable right to keep and bear arms, and not with an unconstitutional president pursuing an anti-American agenda.
The American people are NOT going to lay down while their rights are trampled upon; to the contrary, they are prepared to defend themselves in every conceivable scenario.
Read more:
Facts That Gun Grabbers Can't Wrap Their Minds Around
What Guns? What Gold? Prepper Tips On "Hiding Your Guns in Plain Sight"
Confiscation Is Coming: Obama To Issue Executive Order Targeting 4.2 Million Retirees With Massive Gun Ban