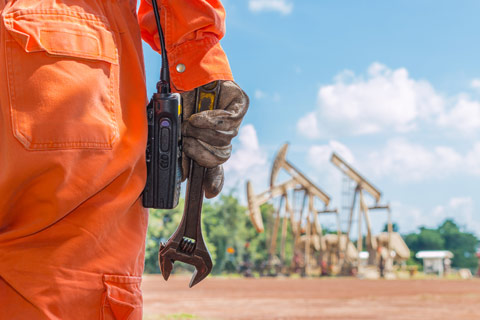 The undermining of the American way of life is an ongoing and depressing saga.
But as more and more workers find themselves unwanted and unneeded in a global setting of a race-to-the-bottom for wages and the rise of robotic labor, it is worth noting how little those at the top of the corporate heap care about the ordinary people they are affecting.
Maybe some day good jobs will return to America, but for today, workers are just seeing things slip away. The impact spans many decades, and affects hundreds of millions of people. And it will hurt terribly.
Mediaite reports on the "exact moment" when employees hurled angry slogans at the empty suit pretending to care during the announcement:
A cell phone video taken at Carrier Air Conditioner in Indianapolis shows the exact moment that the plant and union workers were told that the company had decided to shift production south of the border. "The best way to stay competitive and protect the business for longterm is to move production from our facility in Indianapolis to Monterrey, Mexico," says the company representative at the microphone.

"How long will it take before people start tearing shit up?" remarks one employee.

[…] "Yeah, f––– You!"
Hurray Globalism! Offshoring has been such a @#$!%
Here's the video:
This company is Carrier Air Conditioners (of United Technologies), and the jobs themselves won't disappear until next year, but the immediate impact is much more honest.
Perhaps it is better than being forced to train your foreign workers taking their jobs – as many tech and IT workers have forced to do with H1-B replacements.
But it is still a huge slap in the face of Americans who have worked to achieve the American dream, but instead will be forced to search for new work, accept less than they are accustomed to, and perhaps find themselves dependent on Uncle Sam like tens of millions of others.
This country is in decline, and the government and corporate leaders who caused it – and accelerated it – couldn't care less.
Where's Donald Trump when you need him? Oh yeah, the elite are working out how to neutralize (or destroy) him before he tries to stop the offshore madness that is destroying this country.
Read More:
No Demand for Skilled Jobs: "Millions cannot find work because the jobs simply are not there"
"U.S. Descending to Third World" Status: American Jobs Are Gone Because of Offshoring
Davos Insider Vows Trump Defeat: "It Doesn't Matter Who the GOP Puts Up, Hillary Will Win"
Trump Hammers Mexico: "Mark My Words… The Wall Just Got Higher… And You're Paying For It"