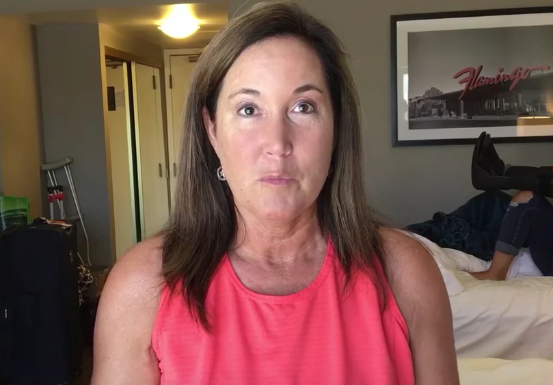 While many independent researchers have attempted to prove that helicopters were indeed used during the horrific Las Vegas Massacre, eyewitness testimony itself has also pointed to this stunning fact.
Now, a new set of eyewitness reports, published on YouTube by Time Magazine, is once again fueling the widespread belief that helicopters were indeed involved in the attack.
Kelly Moore was one of the survivors of the October 1st Harvest Music Festival massacre and her testimony during the Time interview clearly points to helicopters possibly being used. Keep in mind this is on top of all the other witnesses who have described very similar things.
"I almost felt like there was a helicopter above us shooting," Moore explained. "It was so bizarre like a war sound."
As noted above, this is far from the first piece of evidence that has pointed to helicopters being used throughout the strip on that fateful night.
Intellihub News reports:
Intellihub's Shepard Ambellas was first to present the 'helicopter theory' on a major news outlet when he broke the news on The Alex Jones Show Halloween day. During the broadcast, Ambellas reported that helicopters were likely used some type of advanced air assault onto crowd goers.

[…]

Moreover, a caller from the intel community leaked information about the presence of the Saudi Arabian-based company named ETS Risk Management which the caller said was "on the ground" the night of the shooting. Several days later, that caller, a man by the name of Zach, was rounded up by the FBI in Florida.
Additionally, I have reported on the numerous other eyewitness accounts that also specifically mention helicopters. These reports were eventually put together in a compilation YouTube video that gathered all the comments in one easy to watch video.
"In a move designed to make it easier for the general public to find the actual facts regarding the attack, a YouTuber by the name of "John E Hoover" has released a video compilation with all the eyewitness accounts of helicopters in the air at the time of the attack."
"Keep in mind that this is on top of research from Ambellas that detailed the fact that numerous private helicopters were indeed flying throughout the strip as the attack happened."
At this point it is almost silly to deny the very real possibility that helicopters were either used to carry out the attack or in a desperate attempt to stop it.
The evidence of a helicopter connection is simply too overwhelming to be swept under the rug.