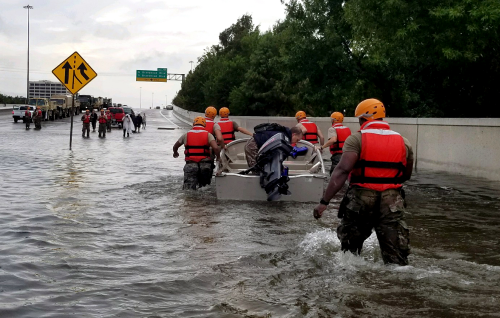 As with most terrible events, the destruction brought on by Hurricane Harvey has a silver lining. At a time when America has never been so divided, it was refreshing to see so many people helping each other out, regardless of race or political beliefs. All of that nonsense has fallen by the wayside. Everyone in Texas seems to be focusing on each other's humanity, and indiscriminately helping out everyone in need. The storm has reminded us that at the end of the day, we're all Americans.
Unfortunately, there is one particular segment of the population that is in no mood for some badly needed unity. It seems that a lot of people on the far-left have responded to this disaster in despicable ways. The hurricane has shown that leftists are so obsessed with politics, that they can't let it go and appreciate human bravery and charity for a single second. For instance:
Once again the far-left has shown its true colors. They have no respect for humanity or the victims of a tragedy. Not unless it affects the minorities that they love to pander to. To them, everything is political, and every tragedy is an opportunity to push their agenda.