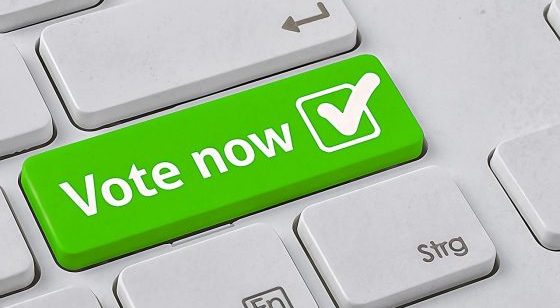 The United States government has interfered with more elections than any other government on the face of the earth.  But suddenly, the US is grandstanding and pretending it matters that other nations use the exact same tactics.
"Ah, the peddler propaganda!" says Joe Joseph with The Daily Sheeple while reading a headline declaring that Russians penetrated U.S. voter systems. "Say it ain't so! A clandestine operation by a foreign government here in the United States? No. Couldn't be!" he said sarcastically.
The overly biased and left-leaning media attempted to portray this "interference" as a big deal. But as always, propaganda is easy to break down.
The U.S. official in charge of protecting American elections from hacking says the Russians successfully penetrated the voter registration rolls of several U.S. states prior to the 2016 presidential election.

In an exclusive interview with NBC News, Jeanette Manfra, the head of cybersecurity at the Department of Homeland Security, said she couldn't talk about classified information publicly, but in 2016, "We saw a targeting of 21 statesand an exceptionally small number of them were actually successfully penetrated." –NBC News
Reading between the lines, all this means is pretty much nothing, other than the US government blatantly displaying their hypocrisy while interfering in the elections of other countries. Of course, the media is going to make a big story out of this. "We're going to turn back the clock a little bit," says Joseph.
"The US is no stranger to interfering in the elections of other countries. So, since we're into this whole Russia thing and Russia's so bad and 'shame on you, Russia'...well, let's take a look at all the ways that the United States has interfered."
According to data gathered by the LA Times, the U.S. has a long history of attempting to influence presidential elections in other countries. The United States government has tried to manipulate as many as 81 elections between 1946 and 2000. According to a database amassed by political scientist Dov Levin of Carnegie Mellon University, that number doesn't include military coups and regime change efforts following the election of candidates the U.S. didn't like, notably those in Iran, Guatemala, and Chile. Nor does it include general assistance with the electoral process, such as election monitoring.
Levin defines intervention as "a costly act which is designed to determine the election results [in favor of] one of the two sides." These acts, carried out in secret two-thirds of the time, include funding the election campaigns of specific parties, disseminating misinformation or propaganda, training locals of only one side in various campaigning, or get-out-the-vote techniques, helping one side design their campaign materials, making public pronouncements, or threats in favor of or against a candidate, and providing or withdrawing foreign aid.
"There's plenty of history here to show that we've been involved in intervening in foreign elections. We did it more than anybody else! So, why should we be surprised when other countries do it to us," says Joseph.  Again, keep in mind, the election interference was incredibly menial in comparison to the US's previous manipulations.
You need to be able to "see and understand the propaganda coming from NBC and the mainstream television media." In case you haven't figured it out yet, most of the mainstream media is straight up propaganda with the minds of Americans and public opinion being manipulated every second. This has been admitted by the media, yet the public continues to be largely unaware that they are being controlled.  In fact, the US media tried very hard to manipulate public opinion in the 2016 election.  It's become more than obvious unless you're one who has been manipulated.
"It's easier to fool people than convince them that they've been fooled." -Unknown, but often attributed to Mark Twain