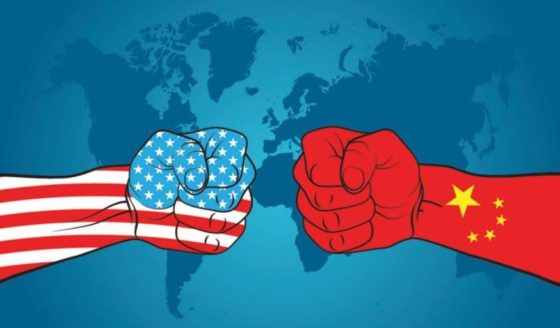 President Donald Trump's trade war is making things even worse than before for businesses in the United States. The trade war has been dragging on for four long months now, and the pain is being felt financially.
Companies' earlier worries are starting to translate into actual financial pain as new orders coming in from China face the higher duties imposed by the Trump administration. According to Business Insider, many companies have retained their workforce but passed the skyrocketing costs of the tariffs on to the backs of the consumer.
While surveys in previous months fully exposed the worries about the soon-to-come cost increases from the tariffs, new data seems to show that businesses are now grappling with that reality. Surveys from the Federal Reserve and market-research firms released Wednesday outlined more widespread worries about the tariffs, while individual companies have started to tabulate the tens of millions of dollars in new costs they're likely to incur from the tariffs.
The survey came down to a few points:
Businesses were concerned that goods coming into the US from other countries were more expensive. Many of those goods are used in products sold by American companies to consumers, so the increased import prices prompted a boost in costs for firms and an increase in prices for consumers.
The retaliatory tariffs made it harder for businesses to sell goods to markets like China and Canada.
The buildup in the United States of a supply for those goods subject to tariffs abroad (notably farm goods like pork and soybeans) caused prices to sink in the US and businesses to receive less for their products, putting their entire business at risk.
No one should have to be told that when the food supply is this dramatically affected, it could ripple throughout the entire economy. But that's not the only concern.
Chris Williamson, the chief market economist at IHS Markit, identified several other recent record highs were set because of the tariff costs. "Tariffs also drove a further marked rise in prices, exacerbating an upward trend in price pressures borne out of robust domestic demand," Williamson wrote. "Average prices charged for goods rose at one of the fastest rates seen over the past seven years while average charges for services showed the second-largest rise since the global financial crisis."
We don't like to say we told you so, but we told you so.  Americans are paying the cost of this trade war, not the Chinese government.