When rumors emerged about coming assault ban legislation just one day after the re-election of Barack Obama, many scoffed at the notion that the reports were real. As we now know, they were very real, and today the Assault Weapons Ban of 2013, aimed at disarming Americans, has been introduced in Congress.
The list is a veritable who's who of premier semi-automatic assault rifles that are owned by millions of Americans and include 2nd Amendment staples like the popular AR-15 and AK-47.
In addition to the some 150 semi-automatic rifles, handguns and shotguns on the list, the bill aims to reduce magazine capacities nationwide to 10 rounds or less.
While the new legislation would not force Americans to turn in guns they own that are on the ban list, it would require registration in a national database, which includes a background check even if you already own the gun.
Owners of banned firearms would also need to submit photo identification and a fingerprint for the national registry.
Here is the ban list as it stands now: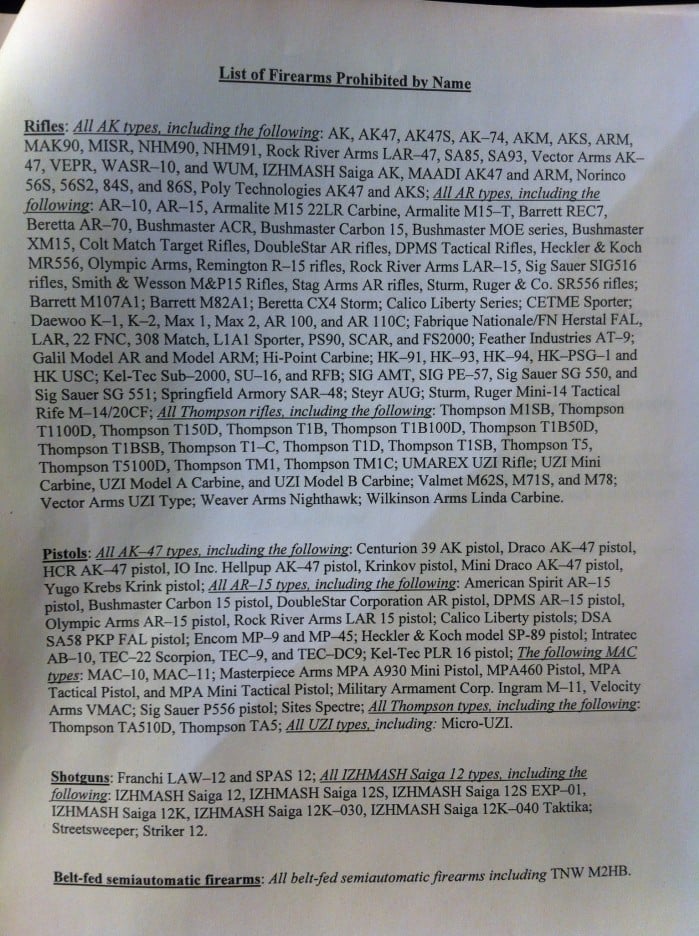 Dianne Feinstein explains why you only need 10 rounds to defend yourself (Jan 23, 2013):
The Feinstein show (Jan 24, 2013):
*Related: The Resistance Begins: New York Gun Owners Refuse to Register