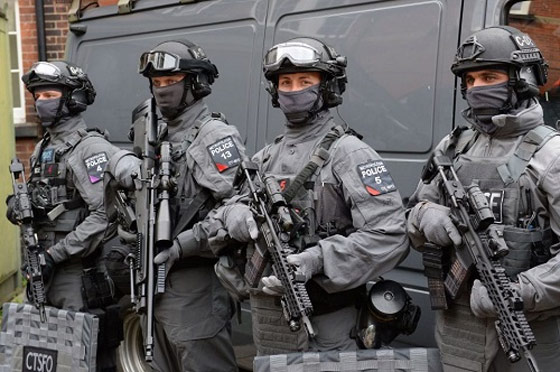 Texas Governor Greg Abbott has ordered 1000 troops to help dissolve "post-election disturbances."  With only one week to go, many political ruling class parasites are trying to make martial law the "new normal."
If you thought the possibility of a national mask mandate was bad, you probably won't like the idea of martial law: coming soon to a city near you. In fact, in Texas, 5 major cities will have National Guard troops in them ahead of the November 3 elections.
The five cities that will see a form of martial law are Austin, Dallas, Fort Worth, Houston, and San Antonio. The troops will likely start hitting those cities beginning this weekend.
Although a formal announcement is expected from Texas Gov. Greg Abbott later this week, Guard commander Maj. Gen. Tracy Norris had already been directed to draft contingency plans for the cities in case there was trouble, according to the San Antonio Express-News.

Guard spokesman Brandon Jones didn't give detailed plans of the operation but said the troops could be sent this weekend—just days ahead of the presidential election. –Newsweek
Troops will likely be sent to places in the cities where flare ups and protests are going to happen either as a result of the outcome or the presence of extremists on either side before.  The details remain sketchy so far, including how many troops will be sent to each city.
We are being groomed to accept martial law:
This isn't the first time this year that Abbott has deployed the Texas Guard to protect cities and historic landmarks. He sent them to San Antonio to protect the Alamo, and also to Austin to protect the state capitol during nationwide protests after the May 25 death of George Floyd, a Black man who died while in custody of the Minneapolis police. –Newsweek
Martial Law Becoming Increasingly Acceptable As Cities Fall Under Social Unrest
Americans Are Stocking Up On Military Gear Before The Election