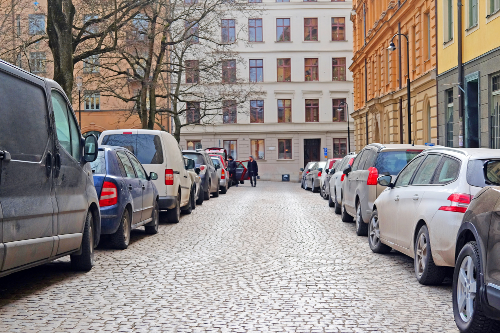 Liberals have a tendency to look at a tragedy, and conflate the cause of the tragedy with the tools used to make it happen. That's why they're so gung-ho about gun control. If a mass shooting occurs, they blame the gun first and the shooter second. But when you bring that thinking to its logical conclusion, it becomes real stupid real fast.
In countries like the UK for instance, where firearms are already incredibly difficult to buy, there's still a substantial violent crime rate. The liberals eliminated most of the firearms used to commit crimes, but that doesn't get rid of the criminals. They simply rely on other weapons like knives. So then the liberals start calling for knife control.  They just don't understand how silly it is to regulate the tools used by criminals.
Gun owners get it. That's why they often argue that if you get rid of guns, mass killers will simply move on to other tools for committing mass murder, like perhaps homemade explosives. Or they might ask "why not use a car to run over a bunch of people? You wouldn't ban cars if they were used for mass murder, would you? So why ban firearms?"
But when a vehicle is used for mass murder, liberals still don't learn. Take for instance, what happened in Sweden last Friday, when an Uzbek refugee stole a beer truck and drove through a crowd of shoppers on a busy street. Following that incident, Eva Franchel, a journalist working for one of Sweden's leading newspapers, argued that it's time to ban vehicles from urban areas. Here's a rough translation of a quote from her article:
Cars have turned into deadly weapons. They have been easy to steal, and nothing has been able to stop their advance.

In Nice, Berlin, Jerusalem, London and Stockholm, they have been used as effective murder machines for terrorists who wanted to kill many people.

If people in the future are to be protected, cars must simply be removed from the collection sites and city centers. It is not reasonable that a big truck can be driven right into Stockholm's popular walking streets on a Friday afternoon just before Easter. Politicians have been good at protecting themselves, but now they must also ensure citizens' needs for secure environments.
So how would that idea work in cities that have been designed for vehicular traffic?
Most things can be solved for taxi and transportation service. Deliveries to shops and restaurants can also be redirected to the times when fewer people are out walking the streets.

She ends the piece by decrying the fact that "Vehicles have been allowed to dominate our cities for decades" and that "it's the people who need space. It's vital now that cars be regulated."
So instead of addressing the fact that Sweden is importing hundreds of thousands of migrants from violent cultures that have no respect for Western values, Swedes just need to ban every physical object that can be used to hurt another human being. Then they can all live happily ever after in series of conjoined padded rooms, safe as last from a world that was once filled with sharp objects.