This report was originally published at Zero Hedge.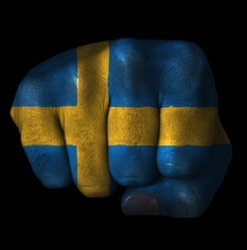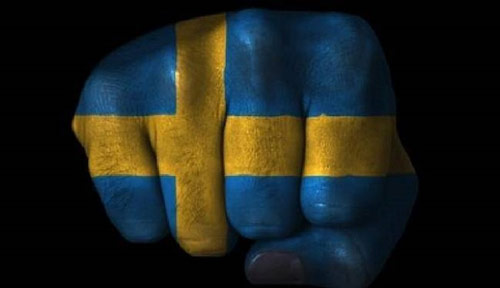 The Swedes are aggravated with Mid-East migrants.
With the highest per capita rate of sheltered asylum seekers in Europe, Sweden has become something of a poster child for migrant mischief.
In the wake of the sexual assaults that swept the bloc on New Year's Eve, the world is suddenly focused on Sweden, where some say police conspired to cover up a series of attacks that allegedly occurred in central Stockholm's Kungsträdgården last August and where a 22-year-old aid worker was recently stabbed to death by a Somali migrant.
The backlash in the country is palpable and recently manifested itself in a move by the "football hooligan" crowd to stage an assault on Stockholm's main train station where dozens of Moroccan migrant children are apparently camped out.
On Tuesday, in the latest sign that Swedes are becoming increasingly fed up with their government's policy on refugees, more than a dozen people were arrested for planning an attack on an asylum center. Apparently, the men were plotting to use "axes, knives, and iron pipes" against a refugee shelter in Nynashamn, which is located some 60 kilometres (37 miles) south of Stockholm.
"Swedish police said Tuesday they had arrested 14 men for allegedly planning to attack an asylum centre after finding axes, knives and iron pipes in their cars," France 24 reported. 
"We believe that the migrant centre was the target of the attack," a police spokesman Hesam Akbari told AFP. Here's more from The Local:
Officers rounded up 14 people on Monday night in cars close to the asylum accommodation that is thought to have been the intended target of the plot.

Batons, knives, iron bars and axes were found in the suspects' vehicles.

Hesam Akbari, a spokesperson for Stockholm police, told the TT news agency that members of the group were facing a number of charges.

"The (police) report now concerns three offences. Preparation for aggravated assault, incitement to aggravated assault and incitement to aggravated arson," he said.

The editor of Swedish anti-racism magazine Expo, Mikael Färnbo, told TT that they have previously observed close links between far-right communities in Sweden and Eastern Europe.

"In general terms alone we can say that we know that there are connections," he said.
Who knows what these 14 men were planning on doing, but the fact that they apparently had "axes, knives, and iron pipes" stashed in their vehicles certainly seems to suggest that something nefarious was likely in the cards.
Swedish Radio said the men may have been members of "right-wing groups."
You're reminded that the far-right has witnessed something of a resurgence over the past nine or so months in Europe as citizens become increasingly leery of Mid-East refugees. PEGIDA staged bloc-wide protests on Saturday and in Finland, the "Soldiers of Odin" are proof positive that nationalism is alive and well. In Bavaria, a carnival float made to resemble a Nazi tank read: "Asylum defense."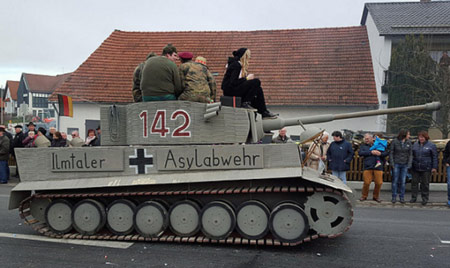 We've long said that it's just a matter of time before the bevy of bad migrant news sparks an outright rebellion among Europeans who are increasingly fed up with the effort to integrate millions of asylum seekers fleeing the violence that besets the Mid-East.
It's not that Western Europe isn't compassionate. The bloc's citizens have simply determined that between the Paris attacks, the New Year's Eve sexual assaults, and the murder of Alexandra Mezher, enough is enough with the whole multicultural utopia ideal.
As the "football hooligan" incident underscores, it's only a matter of time before a violent attack on refugees occurs, if not in Sweden, then in Germany, or in Austria where officials are literally prepared to pay migrants €500 to go back to where they came from because nothing says "scapegoating xenophobia" like a trunk full of "axes, knives, and iron pipes."
Oh, and the punchline to the whole thing: all 14 suspects were carrying foreign ID papers.
Related:
Watch This Angry Foreigner: Here's What Happened In Sweden When Muslim Immigrants Swarmed Their Country
The Refugees Didn't Realize This European Woman Was Fluent in Arabic
Migrant Beats, Rapes North Dakota Woman While Chanting "Allahu Akbar"
Muslim Man Warns Germans: "We Will Marry Your Daughters And Conquer You With Births"
On Radical Islam: You Have Exactly Three Choices: "Die… Fight… Or Surrender and Live In Subjugation"