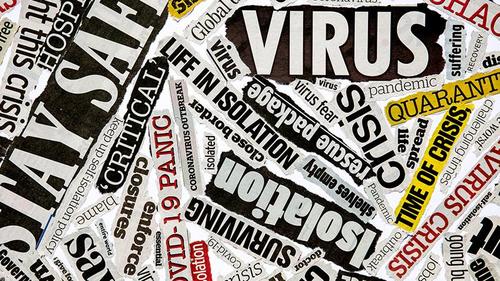 The World Health Organization has now said that the "highly transmissible" and "more deadly" India variant of COVID-19 has "spread globally." The international "health" agency's Wednesday report showed that the B.1.617 strain has continued to spread, despite an overall global decrease in the number of coronavirus cases and deaths.
They Are Telling Us The Plan: A Future Virus "More Deadly" Than COVID Is Coming
Continue to ask questions. This whole scam could ramp up to another level.  Stay prepared and refuse to live in fear while being alert and aware of what is being done to humanity right now. Is this India variant going to be COVID-21?
More COIVD-19 Vax Deaths: Think They'll Blame This On COVID-21?
"Despite a declining global trend over the past four weeks, incidence of Covid-19 cases and deaths remain high, and substantial increases have been observed in many countries throughout the world," the United Nations body's report stated, according to RT.  In the past week, data provided to the WHO found a 14% fall in case numbers and a 2% decrease in deaths, compared to the previous seven-day period, with 4.1 million new infections and 84,000 new deaths globally.
Alongside its findings on the Indian strain, the health agency highlighted six further variants that are currently being monitored, including two from the United States and three detected in Brazil, France, and the Philippines.
Despite the discovery of new mutations, the WHO stressed that "virus evolution is expected" because "the more SARS-CoV-2 circulates, the more opportunities it has to evolve."
To help combat existing and new mutations, its report called for individuals to continue engaging in "proven disease-control methods," as they are "crucial aspects of the global strategy" to reduce transmission.
And just what are the "proven disease control methods?" You take a guess.  As I've said from the beginning, if they can get away with the slaves accepting another lockdown, they will panic the public into doing it.  If they can get the "vaccines" to cause a reaction they want in order to get people to see visibly the damage, they will do it.  Nothing is off the table with these psychopaths who see us all as their slaves.
Stay prepared.  Who knows what's coming next.