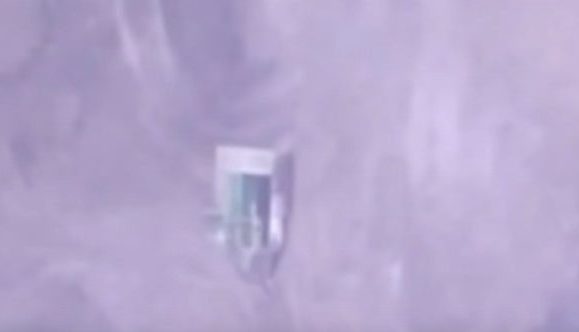 An odd structure was spotted on NASA's Live International Space Station feed.  A video shows what appears to be a doorway with what could be some kind of alien being inside.
The video was uploaded by popular alien conspiracy YouTube channel 'MrMBB333' has uploaded an unbelievable video shows a strange flying object floating above the earth. It should be noted that the UFO was spotted in NASA's ISS live feed, and viewers of the conspiracy theory channel have started arguing that it could be an alien ship from the deep space
Video footage shows the bizarre anomaly that was spotted during NASA's live feed from space.  It shows a strange grey object appearing to float above Earth, according to The Daily Star.  The article appears to be shaped like an aircraft and moving south, though some believe it could be stationary on top of a mountain.
"The craft has 90 degree sharp angles and looks to be intelligently designed," they said.
"I think it is some sort of craft, but cannot work out whether it is on the ground, or flying.  If it's on the ground it's huge." According to the person who captured it, who wishes to remain anonymous, the clip shows: "A craft with a doorway and a being inside."
They said: "At first I thought it was a cloud, but now I'm convinced its much more." But some commenters appear to have solved the mystery. Could it be Luobubozhen facility in China?  A quick trip on Google Earth makes it appear that that's what it is.
However, there's an ongoing and quite lively debate in the comment section of the YouTube video.  The woman who originally sent the video to MrMBB333 also comments saying she believes that is Luobubozhen facility while others still say the Chinese Luobubozhen facility looks entirely different than the image she sent in.