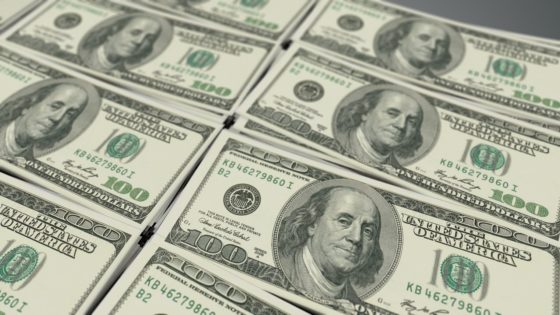 It's become apparent that tech companies are using censorship as a way to interfere with the midterm elections, but they also have money on their side.  They are spending billions of dollars to help Democrats win.
In July, President Donald Trump accused Twitter of "shadow banning" prominent Republicans. "Not good," he tweeted. He also accused Google in a series of tweets in August of playing up negative articles about him in search results.
https://www.shtfplan.com/headline-news/james-woods-slams-twitter-ceo-if-you-want-to-kill-my-free-speech-man-up-and-slit-my-throat_09242018
According to Federal Election Commission filings, employees of Silicon Valley's Masters of the Universe have donated millions to Democrat House and Senate candidates ahead of the midterm elections.  Breitbart reported that although this is nothing new, employees from these company's have donated a total of $2.4 million to House and Senate candidates and a mere $179,000  has gone to Republicans. The money going to Republicans accounts for only 8% of the total amount donated.
The nonpartisan Center for Responsive Politics reports that in the 2014 midterms, employees from Google, Facebook and Twitter donated approximately $838,000 to congressional candidates. Even then, donations favored Democrats quite highly with $679,000 going to Democrats and $259,000 going to Republicans. -Breitbart
Karen Sebold, a professor of political science at the University of Arkansas told Fox News that these campaign donations for the 2018 midterms are being viewed as a sign of support or condemnation of President Trump depending on which campaign someone donates to: "thus the votes/donations might be taken as a sign of opposition toward President Trump," said Sebold.
But the campaign donation findings could be a thorn in the sides of these tech companies by providing Trump with even more evidence that the big tech firms have a built-in bias that tilts left.  Twitter's CEO Jack Dorsey has already admitted that the social media platform has a left-leaning bias.
https://www.shtfplan.com/headline-news/twitter-ceo-confirms-social-media-has-a-left-leaning-bias_08202018
Facebook CEO Mark Zuckerberg also admitted during his congressional testimony that Silicon Valley was an "extremely left-leaning place."
Google employees have given more than their counterparts at Facebook and Twitter in terms of political contributions, $1.7 million, records show. Of that, they favored Democrats by a decisive margin. Only $117,000 went to Republicans.

The same holds true at Facebook.

Facebook employees donated nearly $549,000 to Democrats running for Congress. Only $58,000, just shy of 10 percent, went to Republicans.

Twitter employees have donated a total of $105,000 during the 2018 election cycle. None of that cash has gone to Republicans. -Fox News
With all that cash flowing directly into the hands of leftists for the upcoming midterm elections, it could be a difficult ride for Republicans.  But we'll find out soon enough.