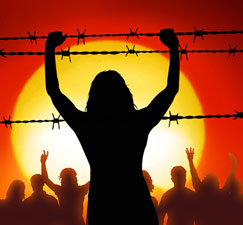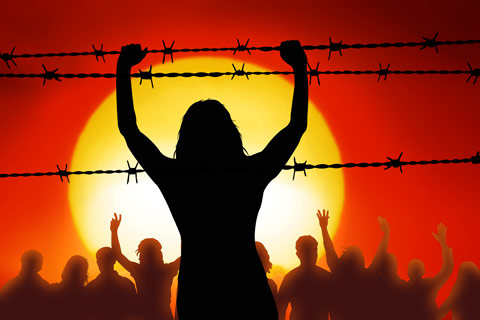 This summer the U.S. government will begin an unprecedented joint military exercise involving several states and tens of thousands of participants ranging from special operations groups to volunteer citizens.
The official purpose of the exercise, dubbed Operation Jade Helm 15, according to the military is to prepare American soldiers and special operations teams for emerging foreign threats. But investigations by independent media outlets suggest it is much more than a standard "training exercise."
Involving as many as 10 states, the operation reportedly identifies several hostile areas around the United States, including Texas and Utah and aims to have the military prepared to "master the human domain" by utilizing citizen reports and surveillance to accomplish their mission. In other words, as Dave Hodges recently noted, they want to engender trust in order to control "the totality of the physical, cultural, and social environments that influence human behavior."
And though spokespeople for the U.S. government insist the exercise is strictly for training our military to protect our national interests in foreign theaters and has nothing to do with domestic deployment of military personnel, some details suggest that the Jade Helm 15 operation will include strategies for identifying and rounding up dissidents and subversives.
To add further fuel to the fire EKS Group LLC., a Federal contractor, is now seeking Department of Defense role players who will be tasked with what appears to be exercises that simulate the forced detention and relocation of American citizens.
According to the job posting, the Department of Defense is seeking individuals "to play a vital role in assisting with this security related training."
The job description itself, says Dave Hodges, is a clear indicator that the Jade Helm 15 operation has been designed as an exercise for a future implementation of martial law, wherein the government will declare a national emergency and lock-down the entire country, complete with the round up and relocation of those deemed to be hostile threats to our national security.
Why else would the job qualifications require applicants to have the ability to walk up to 18 miles per day in blistering heat and be transported in a car for up to 12 hours at a time?
The full job description is posted below:
Surveillance Role Players
Location:  Phoenix, AZ
Travel:  CONUS/Approximately 50%

EKS Group, LLC is an equal Opportunity Employer (EEO) as well as a Section 503 and VEVRAA compliant company.  All positions require successful completion of a five-panel drug screening.

Job Description:

We have an exciting opportunity for Surveillance Role Players (SRP) in the Phoenix, AZ area. SRPs will provide surveillance role player services to the Department of Defense. For this position, EKS is looking for part-time personnel to play a vital role in assisting with this security related training. All candidates irrespective of qualification level or prior background will be evaluated for their ability/suitability to provide surveillance role playing that results in fully trained DOD professionals.  Candidate will operate as a member of a surveillance team conducting static, foot, vehicle and/or multi-mode surveillance of personnel in urban and rural environments and under all weather conditions.  Candidate will record and maintain appropriate vehicle and surveillance logs in accordance with EKS techniques and procedures.  This position is part time as needed.

Skills/Qualifications:

Minimum of 21 years of age
Must be a U.S. Citizen
Maintain a Secret DoD clearance
High school diploma, or GED
Generally physically fit; with the ability to walk up to 18 miles per day for up to twelve consecutive days; with the ability to drive or ride in a vehicle for up to twelve hours per day
Successful completion of a 40-hour Surveillance Operations Course
Maintain an valid state driver's license and a 36-month clean driving record
Ability to read, write, and speak English fluently
Ability to solve practical problems and deal with a variety of concrete variables in situations where only limited standardization exists
Ability to interpret a variety of instructions furnished in written, oral, diagram or schedule form
Ability to operate communication devices such as cell phones and walkie-talkie type radios GPS devices, and surveillance photo/video equipment ethically and in accordance with established EKS policies and procedures
Local knowledge of the Phoenix area is highly desired
Basic computer skills

Physical Demands:

Frequently required to sit
Frequently required to walk
Occasionally required to stand
Occasionally required to reach with hands and arms
Continually required to talk or hear
Occasionally required to lift light weights (less than 25 pounds)
 Specific vision abilities required for this job include: close vision, distance vision, color vision, peripheral vision, depth perception, and ability to adjust or focus

Work Environment:

Exposure to extremely hot conditions (over 100 degrees)
Exposure to cold conditions (below 32 degrees)
Exposure to wet and/or humid conditions
Required to perform in both rural and urban environments
The noise level in the work environment usually is moderate

If you are an individual with a disability and require a reasonable accommodation to complete any part of the application process, or are limited in the ability or unable to access or use this online application process and need an alternative method for applying, you may contact 813-626-3303 or
[email protected] for assistance.

Pay Range:  $14.00/hour
Status:  Part-Time as Needed
Benefits:  Not eligible

(Source)
As The Common Sense Show notes, one can't help but think that these surveillance role players have been tasked with simulating what appears to be mass relocations that involve long car drives or 18 hour walks that bring to mind images of prisoner death marches from the 20th century.
Did anyone else question why an applicant would have to walk up to 18 miles in a day, or be able to ride in a vehicle for up to 12 hours in a 24 hour period?  What could one be possibly walking up to 18 miles towards?

Why would an applicant have to be eligible for a top secret security clearance for a part-time job that only pays $14.00 per hour? It is obvious that the DoD does not want anyone leaking what Jade Helm 15 is really all about.

This put me in the mind of the Bataan Death March of WW II in which the Japanese soldiers conducted a brutal forced march of nearly 70 miles for American POW's captured after the fall of the Philippines. During the march, the Japanese murdered thousands of American soldiers.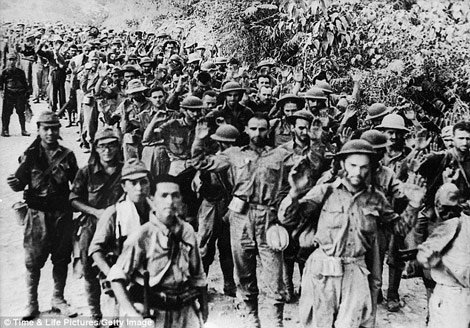 (Pictured: The 1942 Bataan Death March. Over 75,000 prisoners were marched 60 miles without food and water. As many as 15,000 died from exhaustion or were killed by their Japanese captors)
The idea that the U.S. government would do such a thing, especially to its own citizens, is unfathomable to most. The evidence, however, suggests that this is at least one of many emergency response plans set up by the government in the event of a major nationally declared crisis.
Relocation camps have already been set up across the country and many of them are sitting right in front of us in the form of sports stadiums capable of housing thousands of people, while others have been hidden along railroad tracks outside of urban population centers.
Moreover, just a few years ago the military began training some of their personnel as Internment Specialists to man these camps. Shortly thereafter, they began sub-contracting jobs to provide "temporary camp services" that include everything from catering to medical services. According to the request, these services would be required on short notice – likely in the aftermath of a national emergency declaration – and would be needed across five (5) established emergency FEMA "regions."
Given what we know about the Jade Helm 15 operation, previous exercises, and existing Doomsday Executive Orders, is it out of the question to suggest that our government, right before our eyes, is now putting the final processes and procedures into place for a coming implementation of martial law across the United States of America?
We know the government has been simulating collapse scenarios in anticipation of widespread civil unrest and breakdown. This can only mean they are getting ready for something big.
What they haven't done is to tell the American people that they, too, need to be preparing for major changes.
Related Reading:
Inside A FEMA Disaster Camp: "We Got F**ked"
Obama Civilian Security Force Takes Control of Immigrant Internment Camps: "Abide By Brown Shirts Law"
A Green Beret's Guides To Surviving
Strategic Relocation Strategies